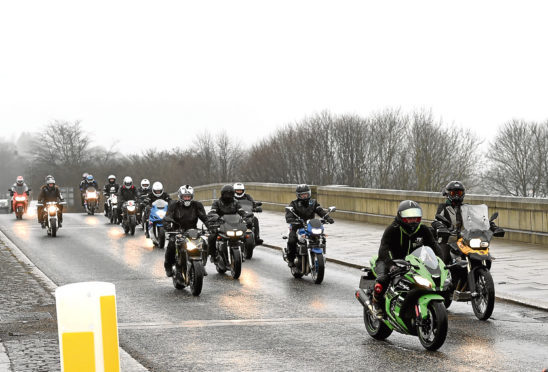 A motorcade of bikers turned out to honour a 13-month-old boy on his final journey before being laid to rest.
Jaxon Stars, who was born with a life-limiting condition, lost his fight for life more than a week ago.
But his mum Lisa Stars, who lives in Kincorth, rallied people together to join a convoy of cars and motorbikes to his funeral to "make a noise" in her remarkable son's memory.
Lisa, 37, who is also mum to son Antony, 5, said she was "touched" by the number of bikers who turned out in support.
She said: "Some guys came from the house to the funeral home and a lot met us at the funeral home.
"Especially considering the bad weather, it made it a bit more special that they all made the effort to come out.
"They made sure they made a noise for him."
The convoy led Jaxon from the family's home in Kincorth to Aberdeen Funeral Directors at Causewayend yesterday.
He was later taken to Aberdeen Crematorium for a private committal.
Aberdeen mum's tribute to 'superhero' son Jaxon: 'He fought his whole life from the day he took his first breath'
The 13-month-old's life-limiting condition was caused by a rare genetic mutation of which there are just seven reported cases worldwide.
As a result Jaxon suffered from a rare disorder called pontocerebellar hypoplasia, which affects the development of the brain and also Ohtahara Syndrome which causes seizures.
Lisa previously told the Evening Express her son had "fought his whole life from the day he took his first breath".
Those attending the funeral wore bright colours and superhero costumes in celebration of the life of Lisa's "superhero" son.
Lisa said: "It was beautiful.
"It was a family friend that did it and he did a fantastic service."
The family accepted donations at yesterday's funeral to support the work of Children's Hospices Across Scotland (CHAS).
For more than 20 years CHAS has been offering full-family support for babies, children and young people with life-shortening conditions.
The charity offered help and support to Jaxon's family during his short life.
To donate to the fundraising page for CHAS, visit: tinyurl.com/jaxonstars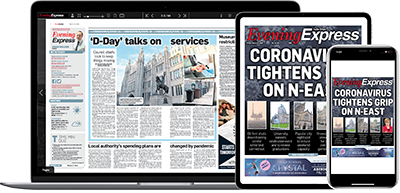 Help support quality local journalism … become a digital subscriber to the Evening Express
For as little as £5.99 a month you can access all of our content, including Premium articles.
Subscribe