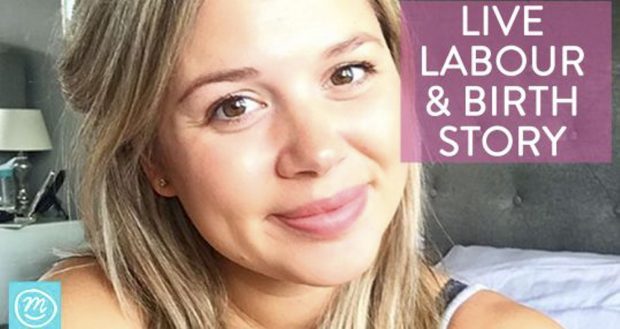 An Aberdeen mum live streamed the labour of her daughter to 26,000 strangers in a bid to inspire other women.
Rebecca Meldrum experienced problems throughout her pregnancy and was induced at 36 weeks as a medical emergency after concerns about her unborn daughter's small size.
After receiving 19 scans instead of the usual two, the 28-year-old decided to share her birth story with the world to help other women experiencing difficult pregnancies and births feel less alone.
She said: "The online community that surrounds mums is just incredible. I've been absolutely blown away by how amazing everyone has been.
"If I could help anyone who is going through something similar, that's having a different out of their comfort zone experience, pregnancy, labour or birth, then that's what I wanted to do."
LIVE BIRTH UPDATE 1 – it's Rebecca Mrs Meldrum here & I'm being induced at 36 weeks due to a high risk pregnancy with very little growth, concerns over my placenta and possible exposure to Zika. I'd love you to follow my journey and wish me luck – I'm going to need your help to get through this! Check out all the Labour and birth stories on Channel Mum here: http://www.channelmum.com/parenting/pregnancy/labour-and-birth/

Posted by Channel Mum on Thursday, 3 August 2017
Watch the rest of the videos here.
Rebecca gave birth on Saturday by C-section at Aberdeen Maternity Hospital after a two-day failed induction, with the baby weighing 5lbs 1/4 oz.
The baby was whisked to neonatal after a cuddle and some skin to skin with her mum, as she needed some help with her breathing, regulating her temperature and needed a scan on her chest.
Speaking from her hospital bed, Rebecca said: "I'm not pregnant any more.
"I've just had the baby, she's here. She's in the neonetal unit, she's on oxygen, she's being sent for a chest scan and is struggling to maintain her temperature.
"She's pretty much bang on what they expected her to be. It's a weird feeling not having her here.
"It is very quiet not having a baby in the room, it is not a very nice feeling especially when I can hear other babies crying."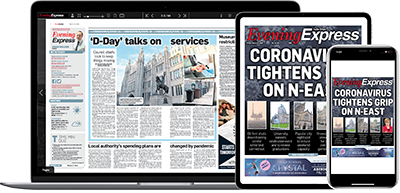 Help support quality local journalism … become a digital subscriber to the Evening Express
For as little as £5.99 a month you can access all of our content, including Premium articles.
Subscribe