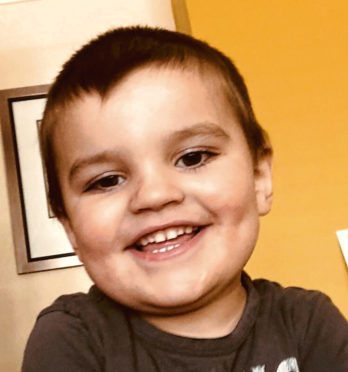 An Aberdeen mum who is raising funds so her son can receive potentially life-changing therapy hopes he will one day be able to call her "mummy".
Little Lochlann Vaughan, 4, has autism and is non-verbal.
The Bridge of Don youngster, who currently attends Orchard Brae nursery, requires support with his communication and behavioural skills.
Now his mum Emma Munro, 37, has organised a fundraising night hoping to raise £4,000 to get "Lochy" specialist treatment at the Skybound clinic in Wales.
The event will be held at the East End Lewis Club in Seaton on April 5.
Emma, who is also mum to five-year-old Oliver and 18-year-old Lois, said: "We want to raise enough money to be able to get him to Wales for the Skybound treatment.
"I read about them and I thought it might be something that would help Lochy.
"I looked into it a bit more, and although it's quite an expensive treatment, the feedback they have from people who have been there in the past is really, really good.
"The treatment there will be a lot of speech and language therapy, but there will also be plenty of work on his temperament control.
"There are a lot of ways the treatment will help him."
---
---
More than half the tickets for the fundraising night have already been sold and Emma revealed she is thankful for the backing of her family and friends as she continues to support her son.
She said: "The club holds 120 and we have sold about 70 tickets so far.
"Our family and friends have been great. We think a lot more people will come along on the night too.
"Hopefully, with their help, we can raise the money to get Lochy to Wales."
Emma is hopeful the treatment at Skybound will have enough of an impact on Lochy to enable him to take part in more day-to-day activities.
She said: "Currently his communication skills are quite poor. The only way he can tell me if he needs something is by taking my hand and guiding me to it.
"Hopefully Skybound can make a difference.
"One day I hope he can say the basic word 'mummy' but for now I am his voice and will do everything I can to help him."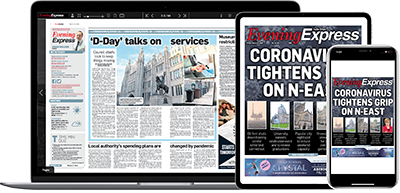 Help support quality local journalism … become a digital subscriber to the Evening Express
For as little as £5.99 a month you can access all of our content, including Premium articles.
Subscribe