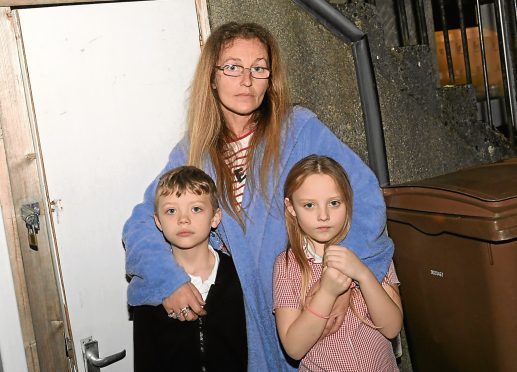 A family's Christmas has been ruined after heartless thieves stole presents worth thousands of pounds.
Mum-of-three Jeannie McAllister treated her children to a Christmas to remember after undergoing brain surgery.
The 45-year-old single mum shelled out £2,500 on gifts for her children Zach Joss, 7, Abigail Joss, 8, and Zara Finnie, 27, and put them under lock and key in her garden shed at her home on Powis Place, Aberdeen.
Disaster struck when thieves ransacked the shed and fled with the gifts.
"I'm heartbroken. It's just ruined Christmas for our kids," said Miss McAllister.
The break-in took place between 4pm on December 1 and noon on December 3.
Miss McAllister, who has been poorly for most of the year, underwent surgery at Aberdeen Royal Infirmary in November to remove excessive fluid on the brain.
"When I left hospital, I didn't know what my health was going to be like and I wanted to make Christmas special for my kids," she said. "I applied for a Government loan and it came through in time for Black Friday on November 24 when there are lots of special deals on presents in the shops."
The gifts included a helicopter drone and a Playstation 4 for Zach, plus clothes, rollerboots and a tablet for Abigail, and presents for other relatives. Miss McAllister was unable to hide the gifts inside the house as doctors had warned her of reaching high places after her surgery.
She said: "I put them in the shed and used two padlocks."
It was Abigail who noticed the shed door open on December 3 and she told her mum.
Miss McAllister said: "I was horrified, shocked and angry. They took everything. We have no gifts to put under our Christmas tree. If the insurers don't pay out before Christmas, that would mean there will be no Christmas for us."
Pc David Worthington, who is leading the inquiry, said: "Police are carrying out inquiries after a number of Christmas presents, including three children's bikes, two scooters and a drone were reported stolen from a shed after it was broken into at Powis Place in Aberdeen. A lawnmower was also stolen.
"Anyone with information is asked to contact police on 101 quoting incident number 2764 of December 3."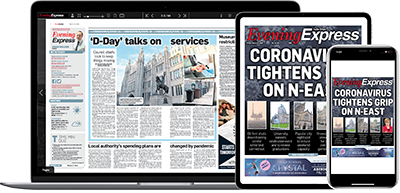 Help support quality local journalism … become a digital subscriber to the Evening Express
For as little as £5.99 a month you can access all of our content, including Premium articles.
Subscribe