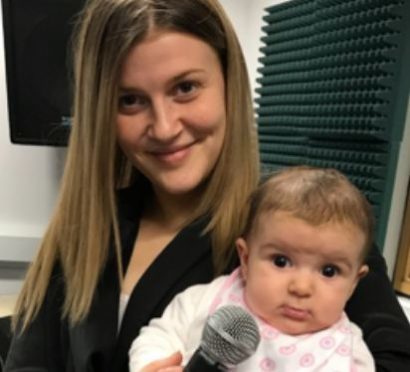 An Aberdeen mum who has been given eight to 12 months to live said she is determined to defy doctors once again.
Cameron Jay, who lives in Torry, was diagnosed with liver cancer hepatocellular carcinoma earlier this year after doctors found six tumours in different parts of the organ.
It is not the first time she has faced the disease as she was diagnosed with the same type of cancer when she was 10 when doctors gave her just one month to live.
Cameron was pregnant with her second daughter Ivy-Rose, who was born in February, when alarm bells were raised during a routine pregnancy scan. She is also mum to two-year-old Aria-Skye.
Doctors told the 29-year-old that the cancer is at a stage where neither an operation or a liver transplant are options.
But Cameron Jay is determined to try to conquer the disease through a combination of chemotherapy tablets and complementary therapies – something she credits with saving her life as a child.
---
---
She said: "I know that what they said is just based on the research and what they can offer but there is so much out there and so many people having success from doing other things.
"Don't write me off based on their research. So many people are already curing themselves of cancer from other therapies.
"It's all going to play its role in proving them wrong yet again."
As a child, Cameron went through chemotherapy as well as a range of alternative therapy sessions such as reiki, before travelling to Birmingham to have a life-saving operation which removed three-quarters of her liver.
Her parents were told she was unlikely to live longer than a month as they did not believe her body would be able to cope with two chemotherapy treatments.
Now Cameron's friend Sammy Murray, 30, is fundraising to get the cash to allow her to seek treatment overseas, with hospitals in Mexico, the US and Switzerland in mind.
However, Cameron, who is a local singer, has admitted she has to be "realistic" as well and will be making steps to plan her funeral and will.
She added: "My main focus is on getting better and finding out all the research.
"I don't let the thought of what the doctors said enter my mind at all.
"If I do my mind will start to believe it and my body will naturally slow down because it believes it too.
"I did it with herbs and chemotherapy before and I only had a month to live then.
"I'm just living my life and having fun."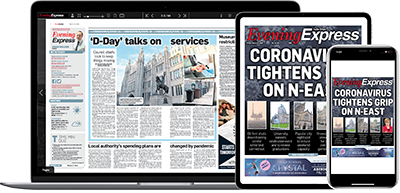 Help support quality local journalism … become a digital subscriber to the Evening Express
For as little as £5.99 a month you can access all of our content, including Premium articles.
Subscribe