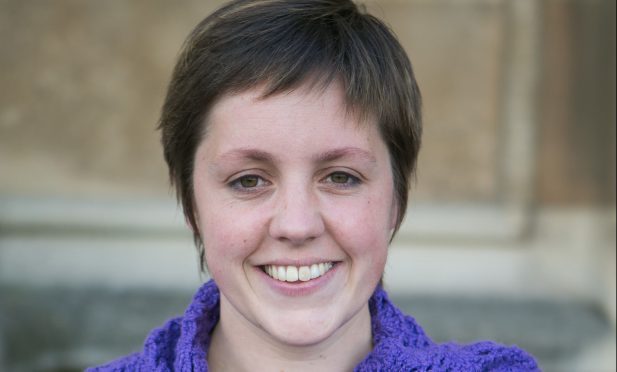 An Aberdeen MP has spoken of her own battle with depression in a bid to persuade more people to seek help for their mental-health difficulties.
Aberdeen North MP Kirsty Blackman took to Twitter to tell her 9,500 followers she had suffered from depression in the past.
The SNP representative said: "Talking about depression is hard. "I know those of us who've battled it should talk about it more.
"But there are many reasons not to – not least because it feels embarrassing to admit weakness.
"But the more open we can be about mental health the better.
"I'm lucky that I managed to get through the worst times of my depression and got help and had support."
Speaking to the Evening Express, Mrs Blackman said: "I decided to raise it because someone recently told me they would have found it easier to talk about their own problems if other people did. The response to my Tweets has been overwhelmingly positive."
The 31-year-old mother of two revealed that she first experienced depression as a teenager while studying for her Highers.
Problems returned while at university in 2004.
While she had wanted to become a doctor, the then 19-year-old decided she did not like the course and left.
Mrs Blackman said: "At university, I took myself out of there and was really struggling.
"I originally intended to start another course.
"I gave myself a lot of thinking time because you only get one false start at uni, but eventually decided not to go back."
That decision took her into politics and she was elected onto Aberdeen City Council in 2007, representing Hilton and Stockethill.
Mrs Blackman added: "Being an MP keeps me busy but my problem isn't the workload, it's keeping on top of it, and I can do that.
"I certainly think some people have the wrong idea of how common depression is.
"One in four people will struggle with mental health difficulties at some point in their lives.
"I would recommend those affected should speak to a medical professional, such as their GP, who will refer you to the right person.
"When my depression was bad, I wasn't particularly good at making the best decisions so getting that kind of guidance is helpful."