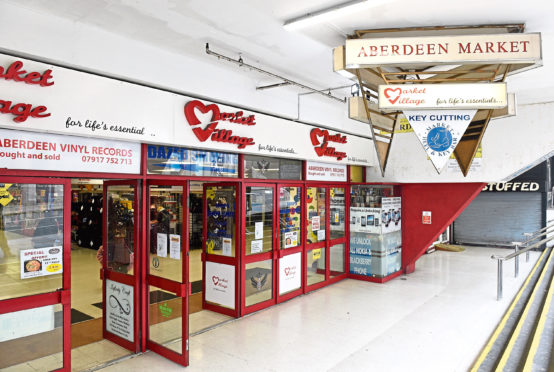 A group of traders at Aberdeen's indoor market threatened with demolition have hit back at the building's owners.
After dozens of business owners in Aberdeen Market signed a letter objecting to its planned redevelopment, owners Patrizia claimed the building would become "obsolete" if it does not change.
Plans have been submitted for shops, cafes and office space.
However, the traders have accused the firm of ignoring their concerns raised – and reneging on a nine-year lease signed alongside Market Village, which sub-lets units to businesses in the centre.
A spokesman for the market traders called on Patrizia to respect the lease agreement, and vowed they would continue to fight to save the market from demolition.
He also thanked the market's customers for their continuing support.
---
---
He said: "As traders we of course appreciate and respect that Patrizia own the building.
"However, they state that the building 'isn't fit for purpose' but that didn't stop them taking rent from BHS until relatively recently.
"We noted also from their statement there was no reference to the pertinent point – that there is nine years of Market Village's lease left to run.
"Just as we respect that Patrizia own the building, we think it only fair that they respect the fact that this lease is in place.
"We are pleased Market Village made this point so firmly and thoroughly in their public response to Patrizia's application for planning permission.
"We also note the Market Village response made clear in their legal representative's view the building 'is not available' for planning applications as it is leased to them.
"Thankfully our customer base is very supportive so with that in mind and the fact the lease has nine years to run, we'll be here for a long time yet."
'Heartwarming and beautiful' stories of Aberdeen market traders told in nostalgic project
Aberdeen City Council said all sides of the debate over the market's future will be considered by the planning development management committee when the application is discussed later on this year.
Patrizia and Market Village declined to respond to the traders' statement.
However, Patrizia previously said the proposals could "reinvigorate the east end of Union Street".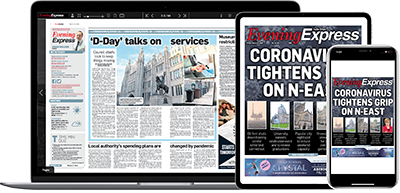 Help support quality local journalism … become a digital subscriber to the Evening Express
For as little as £5.99 a month you can access all of our content, including Premium articles.
Subscribe