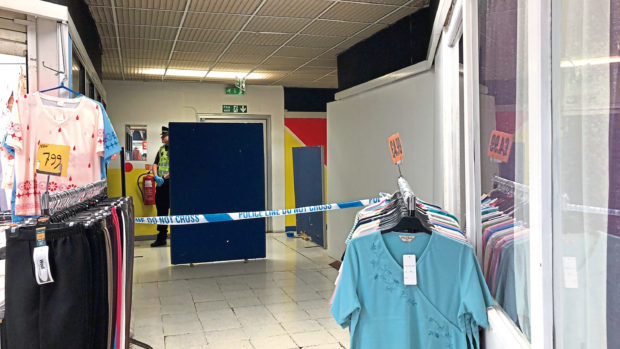 Bosses of Aberdeen Market have pledged to carry out a "full inquiry" into how the body of a pensioner lay undiscovered for two days.
Frank Finnie, 80, was reported missing on Friday as he had not been seen since the previous afternoon.
Police investigating the case visited Aberdeen Market on Saturday lunchtime and discovered his body in a fire escape. He had suffered a major head injury.
According to Frank's son Keith, 44, of Kingswells, police said CCTV footage shows his father suffering a fall on Thursday afternoon after passing through a fire door.
Police have said there were no suspicious circumstances surrounding the death of Mr Finnie, who had dementia.
Son's anger after dad lay dead or dying in Aberdeen Market for two days
However, officers continued their probe into the case yesterday and it is understood they joined health and safety representatives of Aberdeen City Council at the market.
Police are to send a report to the Procurator Fiscal and a fatal accident inquiry could be requested.
Keith said: "There are still many questions unanswered. Was the fire door alarmed? If it wasn't – why not?
"If the door was alarmed, why did nobody check it?
"Why did no member of staff at the market check the fire escape area at the end of the day and how did nobody hear my dad's fall, when his Zimmer frame would have made lots of noise too? I have also heard that the door he went in wasn't in use. If that's true – how was someone so frail so able to gain access so easily?"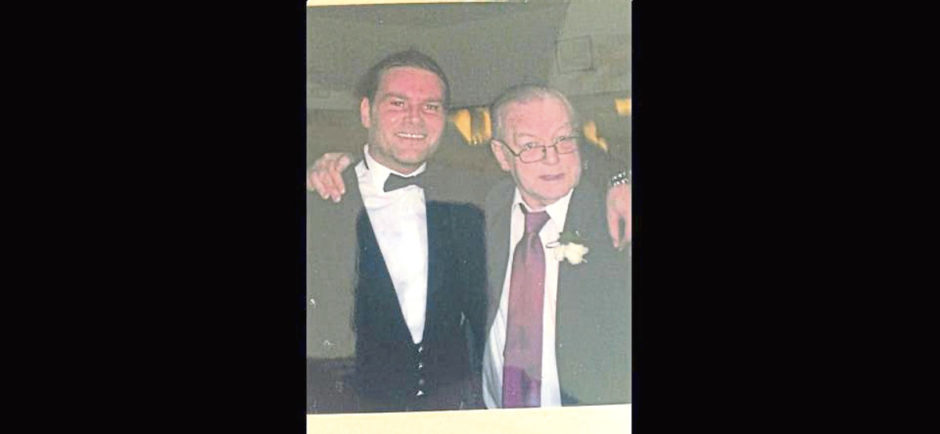 The market is owned by Rockspring, a property investment management firm.
A spokesman for the company said: "The indoor market is let to a market operator (Groupe Geraud) and not under our direct management control.
"This is a tragic incident and we will be running a full inquiry into how this event happened and what measures Groupe Geraud have in place.
"Our condolences go out to all friends and family of Mr Finnie."
A spokesman for Groupe Geraud, which operates 27 markets across the UK, said: "We are very saddened and shocked by the recent tragic incident at Aberdeen Market.
"Investigations are under way to understand what has taken place.
"Our thoughts and deepest condolences are with Mr Finnie's family at this very difficult time."
An Aberdeen City Council spokeswoman said: "We are investigating the circumstances regarding this fatality to ascertain if any breach of health and safety legislation occurred.
"It would be inappropriate to comment further while our investigation is ongoing."
One person familiar with the market layout, who did not want to be named, said: "I'm surprised that this happened because the fire doors I've seen are all as you would expect.
"There have been instances where someone has tried to get through them and then a member of market staff has come and said "an alarm went off, someone tried to get through the door" – so it shows at least some of the doors have alarms.
"Whether the fire door where it happened was alarmed, I don't know."
Keith added: "Police have told me they will update me today about their visit to the market with the council.
"I am glad they are taking it seriously.
"These questions really need to be answered to ensure it doesn't happen again.
"This is something that has hit me hard. My dad was my best friend.
"In all my waking moments I am thinking of whether he was lying there cold, alone and afraid before he passed away."
A Police Scotland spokeswoman said: "There are no apparent suspicious circumstances but inquiries are continuing to establish the full circumstances of the death.
"As is standard a report will be submitted to the Procurator Fiscal."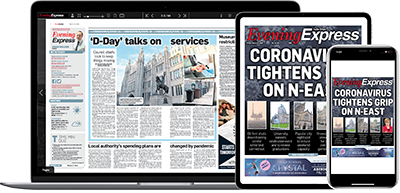 Help support quality local journalism … become a digital subscriber to the Evening Express
For as little as £5.99 a month you can access all of our content, including Premium articles.
Subscribe