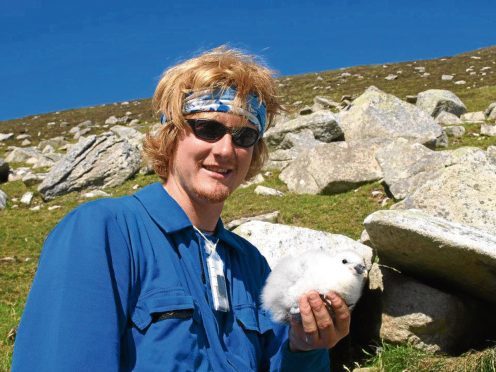 Send me your dead seabirds – that is the plea from a marine ecologist researching how marine litter impacts on North-east wildlife.
Dr Ewan Edwards, 28, of Stoneywood, has been working on a project examining the stomach content of fulmars found dead on beaches on the region's coast.
He and fellow volunteers have established that fulmars have on average 39 bits of plastic in their stomach – the equivalent of a human ingesting a lunch box full of plastic.
Dr Edwards is looking to do more detailed research and has appealed for Evening Express readers to send him fulmars to help out.
He said: "I am looking for fulmars that people may find dead on beaches. I'm not interested in other birds.
"If people find anything, they could bag the bird up – maybe triple-bag it for security – and let me know via e-mail."
Dr Edwards studied at the University of Aberdeen for five years up until 2015 for a PhD in the ecology of fulmars. He used GPS to track them on foraging trips as part of his research.
"Through my research I became involved with the Fulmar Project, which examines stomach content of fulmars found dead on beaches," said Dr Edwards.
The research showed that 94% of fulmars had plastic in their stomach, with an average of 39 particles and a mass of 0.32 grams per bird.
Dr Edwards said: "The long-term policy target of 'acceptable quality' in the North Sea for marine litter, is that, at most, 10% of fulmars found may exceed a plastic mass of 0.1 gram in the stomach.
"However, in the period of time studied, 63% of UK fulmars exceeded that 0.1 gram threshold so there is still a long way to go."
According to the research, water becomes less polluted the further north you go. More plastic was found in fulmars in the Channel compared with the North Sea.
The research is being updated all the time and Dr Edwards is hoping having more of the birds to study will add more detail to the research.
One of those who has already sent a seabird to Dr Edwards is Martin Gray, of Orkney, who had been storing the fulmars in a freezer at home.
Dr Edwards can be contacted at scotfulmar@gmail.com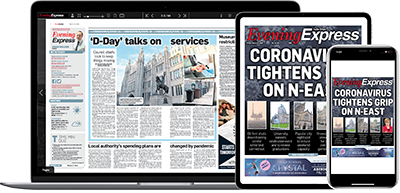 Help support quality local journalism … become a digital subscriber to the Evening Express
For as little as £5.99 a month you can access all of our content, including Premium articles.
Subscribe