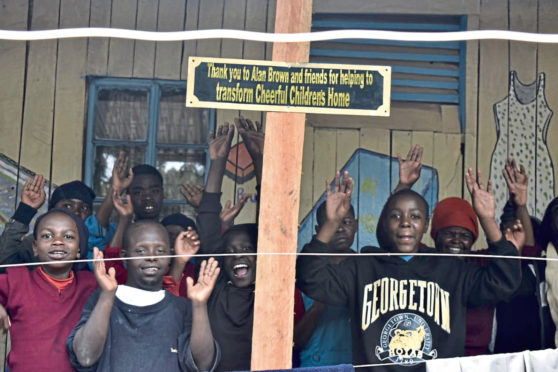 An Aberdeen man has used his birthday to help transform the lives of disabled children at a home in Kenya.
Just before turning 63, Alan Brown decided he wanted to help the Cheerful Children's Special Needs home in Karatina.
Alan had visited Kenya as part of a trip with city-based charity the Gathimba Edwards Foundation in April.
He said: "One of the saddest cases I came across was the Cheerful Children's Home in Karatina, where there are 20 children being cared for by a lovely lady called Margaret.
"She does a fantastic job in very difficult circumstances, sometimes using her own wages to help the kids who are disabled.
"Quite a few of them have Down's syndrome – most are there because no one wants them at home or they do not have any living family.
"The living conditions are very basic. I was shown around the home where the females sleep in one room, all with bunk beds, as do the boys. However most of them are incontinent so the smell was so overpowering that I had trouble breathing.
"To think they have to spend the whole night in that environment is unbelievable.
"I managed about four minutes before I had to get some fresh air.
"We did not arrive until 5pm and they had been waiting all day for us to visit. To say they were excited is a huge understatement."
Alan asked his family and friends to donate instead of giving him birthday gifts, in a bid to make the children's lives better. His target was £630, but he managed to raise £888.
Founder of the charity Myles Edwards said Alan was now a "hero".
---
---
He said: "Alan Brown is a force of nature. When he sets his mind to a fundraising challenge he inspires so many people to get behind him in support.
"He changes the life of everyone he sets his mind to helping. What he has done for Cheerful Children's Home and the Gathimba Edwards Foundation in general is nothing short of incredible and we feel very grateful to have him as our friend.
"He is a hero to so many of the families we support here in Kenya."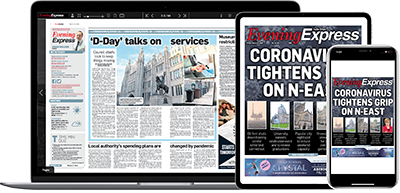 Help support quality local journalism … become a digital subscriber to the Evening Express
For as little as £5.99 a month you can access all of our content, including Premium articles.
Subscribe