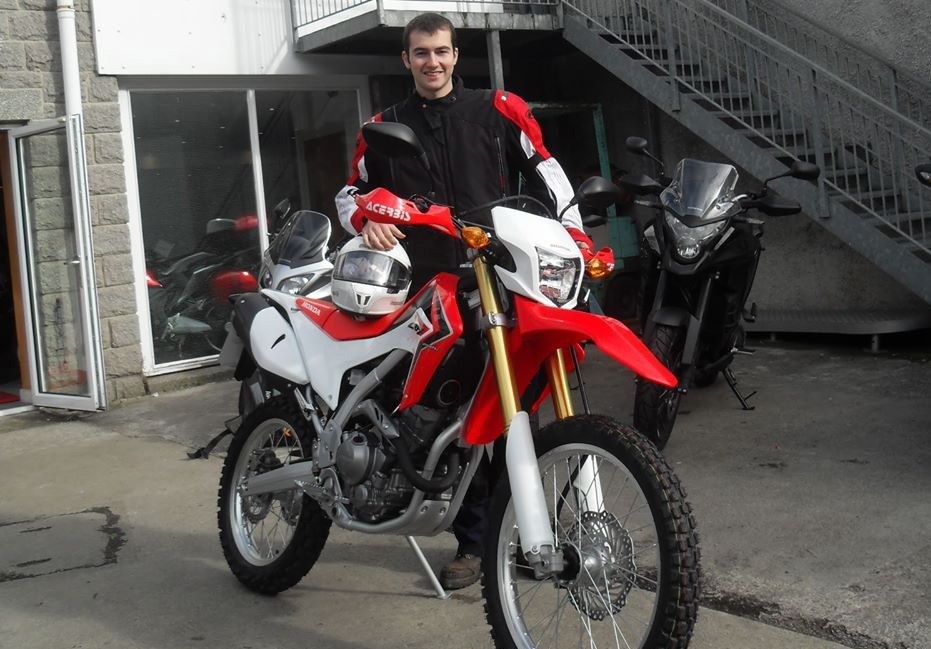 A YOUNG man has been left devastated after his prized motorbike was stolen while he slept.
Michael McLaggan, 20, had his Honda CRF250 stolen from his back garden in Strathburn Street, near Cove Bay, in the early hours of Sunday morning.
Michael, an apprentice subsea technician, said, unaware of the theft, he had gone out next day.
And his mum phoned to break the news: "My mum called me to say my bike was gone and I was just gutted.
"I didn't know what to think at first, I just wanted to get back home."
Since Sunday, several motorbikes have been reported missing across the city, with a couple recovered and returned to their owners.
Michael's bike was padlocked and chained to the fence in his back garden, which was also bolted closed.
A spokeswoman for Police Scotland said: "We are currently carrying out inquiries following the theft of a number of motorcycles in Aberdeen, particularly in the West End area of the city.
"Police will investigate the thefts of motorcycles thoroughly and officers will deal robustly with any reports of motorcycles being used anti-socially or illegally.