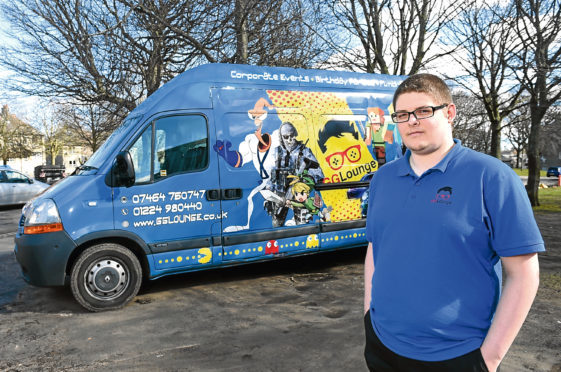 An Aberdeen gamer has turned his love of consoles into a business – and he's taking it on the road.
Dawid Guzik had been encountering difficulties finding a job so he decided to try to create his own.
What he came up with was a custom-built gaming van, the GGLounge, which he can bring to parties and events around the country.
The van interior, which Dawid personally custom built, holds three console terminals, three 40-inch backlit LED TVs attached to PlayStation 4s and a games library, as well as seating, heating and sound systems.
It can fit up to six people playing co-operatively at each station.
The 22-year-old, who formerly worked at Codona's in Aberdeen, dreamed up the idea after holidaying in America and believes that his company may be the only one of its kind in Scotland.
He said: "This project has taken two years but it has now been in operation for just under two months.
"It was definitely a learning experience fitting the van myself, there was a lot of trial and error but the response has been fantastic.
"I'm even busier than I thought I would be. We're booked up every weekend and attend events such as spring fun days and local galas.
"I had seen things like this in England and in America while there on holiday, but I couldn't find anything like it in Scotland."
After a short period of fundraising online, Dawid was successful in securing a loan from the government-backed Virgin Start Up.
He said: "My application was successful with Virgin Start Up and I was loaned £11,000.
"Entrepreneurs funded this way also get access to a mentor for one year, which has been really helpful."
Looking to the future for the gaming van, Dawid plans to take it outside Aberdeen for the first time.
He said: "I will be taking the van down to the Loch Lomond Comic Con on April 28."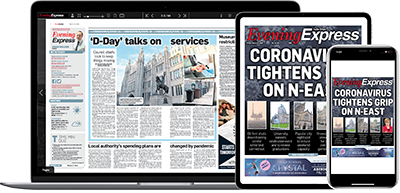 Help support quality local journalism … become a digital subscriber to the Evening Express
For as little as £5.99 a month you can access all of our content, including Premium articles.
Subscribe