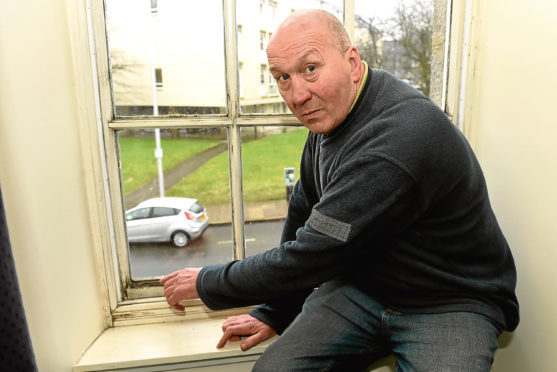 An Aberdeen council tenant has spoken of his frustration after bosses at the local authority said they cannot repair a draughty window by installing double glazing – even though it is the cheapest option.
Freddie Cumming has been living in listed building Skene Place, on Skene Street, Aberdeen, for 18 years and claims his windows have been draughty for a decade, causing his walls to go mouldy and giving him chest infections.
Mr Cumming's neighbours have also suffered similar problems with their windows.
The 62-year-old has complained to Aberdeen City Council several times, and staff have twice measured his windows, but work is yet to take place.
Mr Cumming said: "It's so chilly in winter. It creates mould which really gets on your chest. I'm having chest infections. Enough is enough. It needs double glazing."
However, the council has revealed  double glazing would cost £1,320 per window and secondary glazing would cost £1,788, it cannot use double glazing as the building is listed.
Aberdeen Central MSP Kevin Stewart has written to the council urging it to consider installing double glazing.
He said: "It is ridiculous the council favours the most expensive secondary glazing option even though it may not even provide the best solution for residents."
A council spokesman said: "Officers are limited in the type of window that can be installed in listed buildings and, as always, takes its advice from the planning service before progressing with a programme of replacement.
"In local and national policy there is a presumption against replacing original/historic windows in listed buildings.
"This means windows in listed buildings need to be beyond repair before they can be replaced. The windows in 1-4 Skene Place (B listed) are not beyond repair so need to be reconditioned.
"Reconditioning the original windows and installing secondary glazing will significantly improve the thermal efficiency of the property as well as conserve the special character of the building."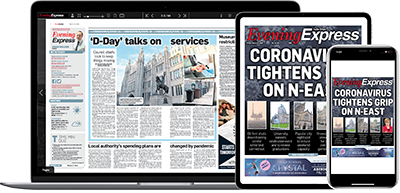 Help support quality local journalism … become a digital subscriber to the Evening Express
For as little as £5.99 a month you can access all of our content, including Premium articles.
Subscribe