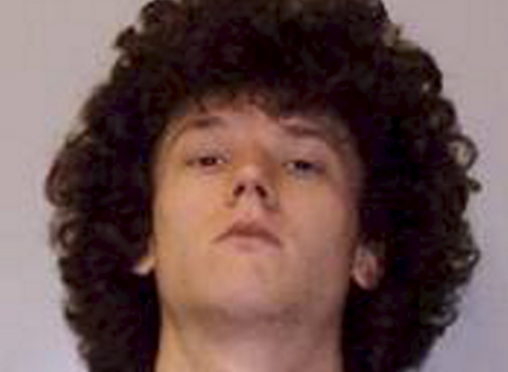 An Aberden man has admitted attacking a sex worker with a hammer in a brutal assault that left her pleading for her life.
Stuart Marley, 23, attacked the woman, who was left with skull fractures, with a claw hammer before robbing her.
Marley, from Aberdeen, had agreed to pay the woman £80 for sexual acts, but returned hours later saying he had "a surprise" for her – and then attacked her.
During the assault, which happened while her child was asleep in the Aberdeen city centre property, the victim begged him to stop.
He appeared at the High Court in Edinburgh and admitted assaulting the woman on May 6 this year at an address in the city by repeatedly striking her on the head and body with a hammer to her severe injury and the danger of her life and robbing her of a purse and money.
Judge Lady Wise deferred sentence on him until later this month for background reports to be carried out.
The court was told the woman's injuries were not life threatening, but the assault had the potential to endanger her life.
Marley a prisoner of HMP Grampian, has previous convictions for violence.
Advocate depute Alan Cameron told the court the woman had placed an online advert for escort and massage services on May 5.
The next day she was contacted by Marley, who she did not know. He asked to meet her and she gave him directions to where she was living temporarily.
Mr Cameron said: "When he arrived he indicated he wanted to have sexual intercourse with her and she refused.
"He initially appeared angry at that but she indicated that she would perform other sexual acts for £80 and he agreed."
Later that day Marley phoned her three times. She told him she was not available and when he said he was coming round for sex she advised him to look elsewhere. She later heard knocking at the door and when she answered realised Marley had been making the calls.
Her young child was asleep in the living room and she took him into a bedroom. Marley had a bag of clothes in one hand and an envelope in the other.
Mr Cameron said: "He told her that he had a surprise for her, handed her the envelope and told her to open it. She did so and found it contained another envelope which he also told her to open.
"As she was doing so he produced a claw hammer from behind his back and struck her a number of times on the head with it.
"She was shocked and scared and tried to defend herself with her hands. He continued to strike her on the arm and head with the hammer as she begged him to stop."
The victim said she had money. She handed over her purse containing cards and about £270.
Mr Cameron added: "The accused then struck her a few more times on the head with the hammer."
After threatening that he would kill her if she revealed what had occurred to anyone, Marley left.
The woman contacted a relative who phoned for an ambulance. She was taken to hospital and a CT scan revealed fragments of bone at the front and back of her head consistent with outer skull fractures.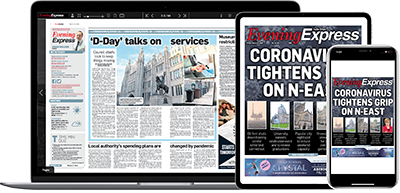 Help support quality local journalism … become a digital subscriber to the Evening Express
For as little as £5.99 a month you can access all of our content, including Premium articles.
Subscribe