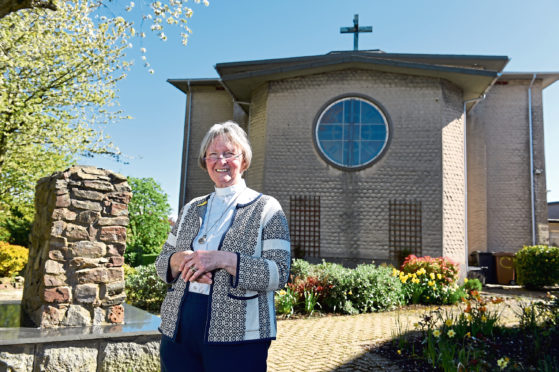 An Aberdeen church leader has called a congregation's decision against merging with another city church a "missed opportunity".
Members of Garthdee Parish Church met on Sunday night with the presbytery of Aberdeen to vote on the option to join Mannofield Church.
It comes after plans from the Church of Scotland were put forward to demolish Garthdee Parish Church and sell the land for development.
The Kirk said at a public meeting in August the decision was due to dwindling numbers at services in recent years and expensive maintenance costs on the ageing building.
Garthdee Community Council and members of the church hit out at church bosses previously after being told to either unite with Mannofield Church or dissolve, should the union not be accepted by either or both parties.
They voted 19 to 12 against the plans to start a new chapter with Mannofield Church.
By contrast, the Kirk Session and congregation at Mannofield Church voted in favour of the Basis of Union by 121 votes to 14.
The presbytery of Aberdeen now plans to bring forward a "basis of dissolution motion" in February.
This means the congregation could be dissolved and all assets will be transferred to the general trustees of the Church of Scotland in order to settle outstanding debts.
---
---
Reverend Scott Rennie, who represents the presbytery of Aberdeen's planning and development committee, said: "We are very disappointed at the rejection of a new form of physical presence for the kirk in the parish of Garthdee, which would also have included a strong team of staff. It is deeply regrettable and a missed opportunity.
"Unfortunately, the current situation at Garthdee is simply unsustainable – and difficult decisions about the future can no longer be avoided."
Paul O' Connor, Garthdee Community Council chairman, said: "The new and exciting ways of working Scott and others refer to are available right now and right here in Garthdee, using the existing building, and the true and only regret is that they refuse to give Garthdee people and church a chance to succeed.
"I urge the Presbytery of Aberdeen to reject any closure and destruction of Garthdee church, and allow a period of two years minimum for Garthdee church to grow and succeed."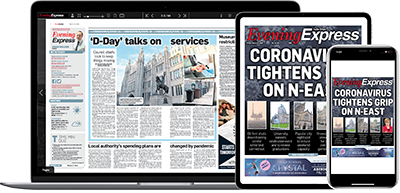 Help support quality local journalism … become a digital subscriber to the Evening Express
For as little as £5.99 a month you can access all of our content, including Premium articles.
Subscribe