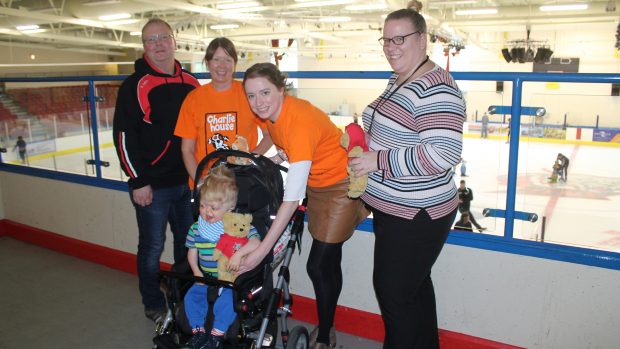 Aberdeen's Lynx Ice Hockey Team has announced it will support local charity Charlie House during its upcoming season.
Players and committee members of the Aberdeen Lynx team plan to organise fundraising events for Charlie House throughout the season- including a charity ice hockey game, various raffles and competitions.
The charity will have an article in the Lynx programme, and its logo will feature on all of the players and supporters' replica tops for the season.
Chair of Aberdeen Lynx Ice Hockey Club Martin Hill said: "The Lynx are very proud to be partnering with Charlie House, as this will enable the charity to continue providing vital support for local children and their families affected by life-limiting conditions.
"We have been busy thinking up new and exciting ways for the Lynx to raise as much money as possible for Charlie House, as we are extremely passionate about getting behind worthy causes."
An Aberdeen-based charity, Charlie House engages in activities and projects to support children with complex disabilities and life-limiting conditions.
It also provides practical and emotional support to families from diagnosis onwards, helping the transition home after a long stay in hospital and onwards throughout their life.
Dr Sorcha Hume, general manager of Charlie House said: "We are delighted to be selected as the charity partner for the Aberdeen Lynx Ice Hockey Club.
"A number of our families attended matches last season, after the supporter's club donated tickets, and had a fabulous time.
"As many of our families' children have complex needs, it can be very difficult for them to enjoy a day out as a sporting event, as the access, equipment, and support they require can be substantial and sometimes it is just not possible.
"The Lynx team and management ensured everything was in place for our families to have the best possible time and for that we are very grateful.
"As a charity we depend on fundraising and partnerships to enable us to deliver the best possible support to our families.
"These funds will go towards the support of our everyday activities, such as our clubs and days out, so this new partnership is invaluable.
"We are very much looking forward to welcoming the Aberdeen Lynx to the Charlie House family."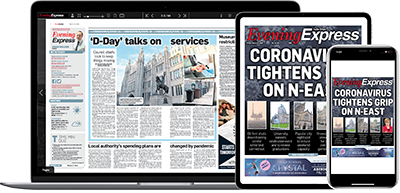 Help support quality local journalism … become a digital subscriber to the Evening Express
For as little as £5.99 a month you can access all of our content, including Premium articles.
Subscribe