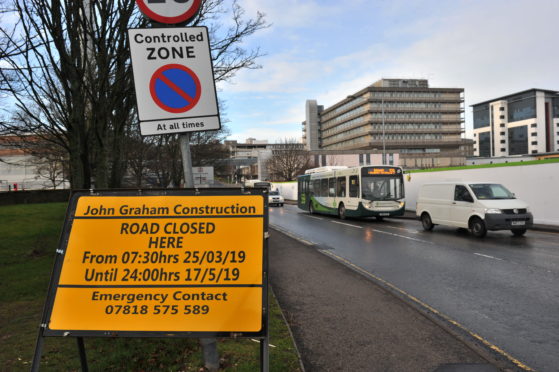 A road at an Aberdeen hospital is due to be closed for nearly two months as part of work to build a multi-million-pound complex.
Foresterhill Road, which runs past Aberdeen Royal Infirmary, will be shut to allow for "vital underground works" as part of the new £163 million hospital and cancer treatment centre.
The road is due to close on March 25 at 7.30am, before reopening at midnight on May 17.
The closure will be enforced between the road's junction with Westburn Road and 100 metres north of the junction.
Because of the works, access for people looking to give blood will change during the period.
Staff at the blood donor centre are urging people to still turn up for their appointments as access will be maintained via the entrance from Ashgrove Road West.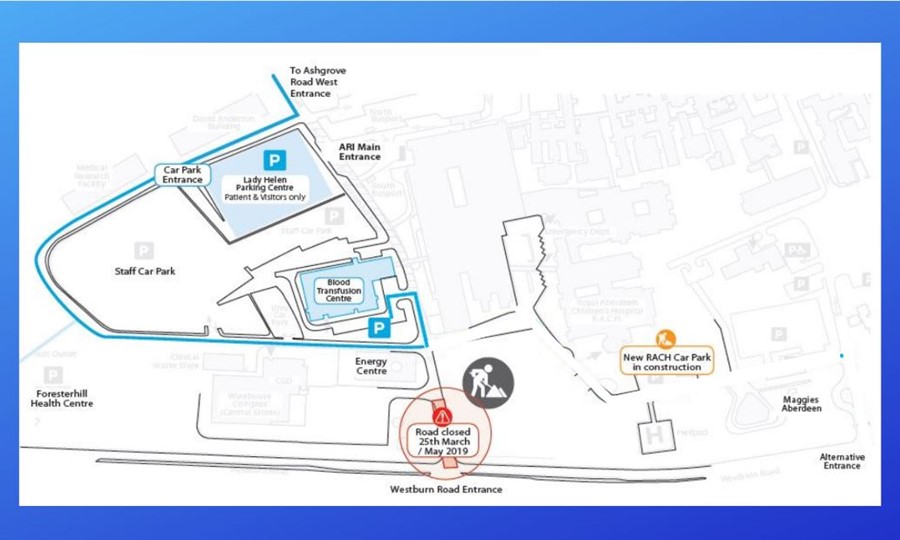 Jackie Bremner, project director at NHS Grampian, said: "Work is progressing well and on schedule for completion of a six-month programme of essential preparatory works under way on the Foresterhill Health Campus, in advance of the main construction works scheduled to commence later this year.
"Due to vital underground works Foresterhill Road needs to close to traffic at the Westburn Road junction for a period of eight weeks from March 25. This is to ensure a safe working environment is maintained.
"During this time, diversions and alternative bus routes will be in use.
"We would encourage patients, visitors and staff to plan their journeys during this necessary road closure."
She added: "Those travelling to the hospital by car, who would normally enter the campus via the Westburn Road and Foresterhill Road junction, should instead use the Ashgrove Road West entrance.
"It is anticipated that this junction will be busier than usual – people should therefore take this into account when planning their journey, as there may be delays, particularly at peak periods.
"Temporary bus route diversions will be put in place and will be available on the First Bus and Stagecoach website in due course."
Dr Sylvia Armstrong-Fisher, of the Scottish National Blood Transfusion Service, said: "The Aberdeen Donor Centre will still operate as normal and it is important that donors are still able to attend their appointments despite the road closure at the Westburn Road and Foresterhill Junction.
"We are asking all donors with appointments to access the Foresterhill site via the Ashgrove Road West entrance.
"From there, they will still be able to use the loop road and use the Donor Centre car park as normal.
"We are grateful to donors for their continued support."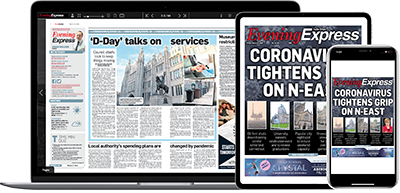 Help support quality local journalism … become a digital subscriber to the Evening Express
For as little as £5.99 a month you can access all of our content, including Premium articles.
Subscribe