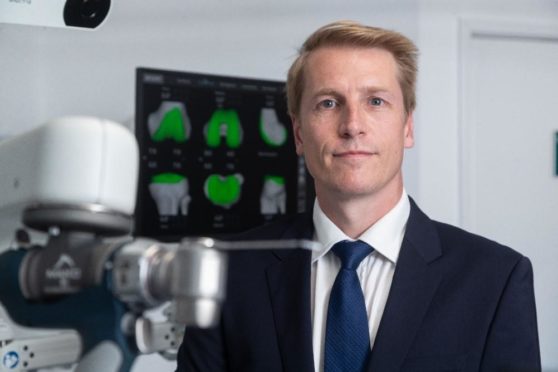 An Aberdeen hospital has completed its 100th joint replacement procedure using pioneering robotic technology.
BMI Albyn Hospital has been utilising a Stryker Mako robotic arm to help it carry out joint replacement surgery.
The arm allows the hospital to undertake hip, knee and partial knee replacement surgeries, however using a state-of-the-art method which allows patients to get back into an active lifestyle quicker than more traditional surgery.
The method was first launched in August 2019, with 100 surgeries now carried out.
It was expected that this milestone would have been reached sooner, however due to Covid-19 restrictions, elective procedures could not take place.
BMI Albyn was assisting NHS Grampian with urgent cancer care over the initial months of lockdown, however has now resumed full private practice.
Consultant orthopaedic surgeon Martin Mitchell said: "Mako allows us to perform joint replacements with more accuracy than with conventional techniques.
"This should reduce complication rates, and I believe it will help to improve the lifespan of the joint replacement.
"Patients undergoing Mako-assisted joint replacements have reported less pain and better early function post-operatively"
One of the first patients to take part in the surgery was abe to return to work only two weeks later.
She said: "I just wanted to carry on doing what I was doing. Now I'm able to do it better than I did before.
"I've got better mobilisation, I'm in less pain and I'm sleeping better. I'm just going onwards and upwards."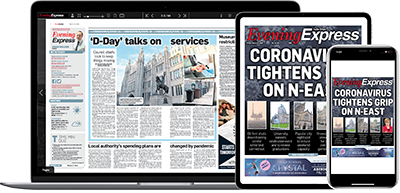 Help support quality local journalism … become a digital subscriber to the Evening Express
For as little as £5.99 a month you can access all of our content, including Premium articles.
Subscribe