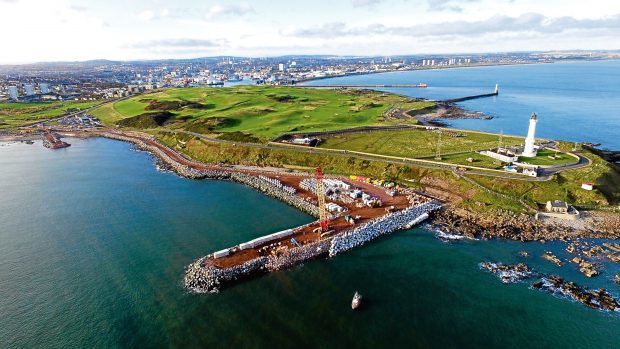 Aberdeen Harbour Board today said it would welcome the opportunity to consider calls for a new ferry route to Scandinavia.
Falkirk East SNP MSP Angus MacDonald is aiming to bring together the Scottish Government and leading ferry operators in an effort to reintroduce a ferry link from a Scottish port, which could include Aberdeen.
Colin Parker, chief executive of Aberdeen Harbour Board, said: "The creation of new ferry routes is, of course, a decision for the operators and Aberdeen Harbour Board would welcome the opportunity to discuss this initiative with all interested parties.
"We are proud to support a range of industries at the port and already have a long-established freight link with West Coast Norway, as well as the ferry to Orkney and Shetland through Northlink Ferries.
"We look forward to continuing to support new and existing customers through the expansion at Aberdeen South Harbour, where we will also be able to accommodate even larger vessels including ferries and cruise liners."
Mr MacDonald said: "There is great demand on both sides of the North Sea for a direct passenger ferry link between the UK and Scandinavia – and this represents a great opportunity for Scotland."
Mr MacDonald has written to Transport Minister Humza Yousaf in an attempt to set up the meeting.
The last remaining passenger ferry link from the UK to Scandinavia ended in 2014 and the last from Scotland was discontinued a decade ago.
A Transport Scotland spokesman said: "The Scottish Government is supportive of plans that improve Scotland's connectivity with mainland Europe.
"While a new ferry link between Scotland and Scandinavia would have to be established on a commercial basis, we'd welcome discussions with interested operators about the opportunity and the benefits it could bring to businesses, tourism and the economy."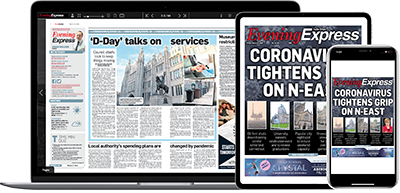 Help support quality local journalism … become a digital subscriber to the Evening Express
For as little as £5.99 a month you can access all of our content, including Premium articles.
Subscribe