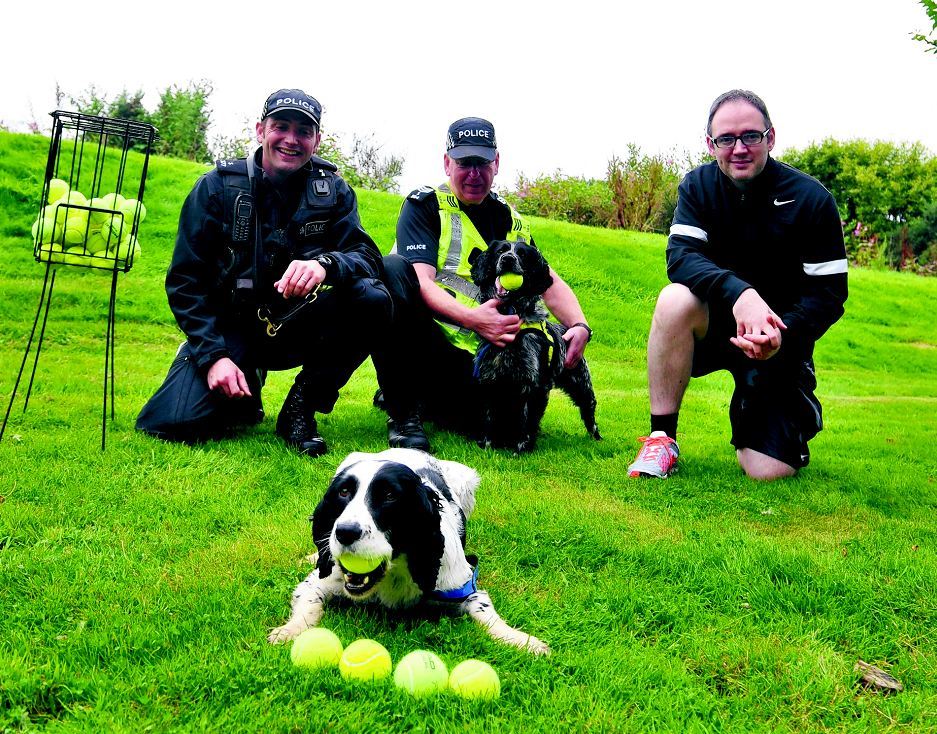 Police dogs could be rewarded with donated tennis balls nationwide after a successful deal in the North-east.
David Lloyd Aberdeen has confirmed it will keep giving balls to the Police Scotland Dog Unit in the city after a successful six-month trial and officers will now look into options to replicate the partnership nationwide.
The balls are a reward as part of  a positive training programme for detection dogs, who can sniff out explosives, drugs, firearms and cash.
Once stashes are discovered, the dogs get to chew on their favourite toy.
Only  certain types of ball can be used  and the gym's balls fit the bill.
The move came after Pc Kirk Hemmings, who plays tennis at David Lloyd, had been made aware the unit needed more balls.
He approached tennis coaches Kris Souter and Brian Morgan and asked if any tennis  balls could be donated.
Head coach Brian said: "When the police came along we were delighted to help."
The average price for a pack of three balls is £5, so the deal has so far saved the force  £500.
Dog training instructor, Pc Steve Warden said: "The dogs just love chasing the balls. We go through quite a lot because we don't train in clean buildings."
Dogs  carry out eight weeks of training before they are ready to sniff out explosives, and four weeks to learn drug scents. They are taken to  busy locations to hunt down practice stashes.
The dogs undergo assessments every month, along with their handler, and must pass an exam each year.
David Lloyd Aberdeen yesterday donated another 50 balls and a training cage.