A north-east youngster has returned home after undergoing major surgery to help her walk unaided.
Olivia Brands, who has cerebral palsy, was in Bristol for five weeks following two operations.
The nine-year-old from Kincorth, underwent Selective Dorsal Rhizotomy (SDR), a £19,000 procedure only done in selected hospitals, as well as tendon lengthening, which was designed to make her more flexible.
Mum Senga Brands, 40, was with her all the way, alongside husband Steven, 36.
The operations have been successful, though it will take time for the full effects of the procedures to show.
The family came home on Saturday to see their front door decorated with balloons.
Senga said: "My next-door neighbour did all that. Olivia was really chuffed about it.
"It did feel a little weird coming home, just because we know that everything is going to be different."
Olivia was reunited with her two sisters, Taylor and Billie, after five weeks apart.
Senga said: "My other two girls were at home for five weeks, and we're just trying to get back into the routine of spending time together as a family.
"She's really loved it, I can't get peace and quiet now. But it's been great for her to spend time with her little sister, and she's happy to have them back."
The youngster was given the prognosis of spastic diplegic cerebral palsy at the age of 14 months – the neurological condition causes constant stiffness and tightness of leg and arm muscles, making mobility difficult.
The family had previously thought treatment in the US was the only option and had set about raising £70,000 when they received the good news that Olivia had been deemed an ideal candidate for the operation in Bristol.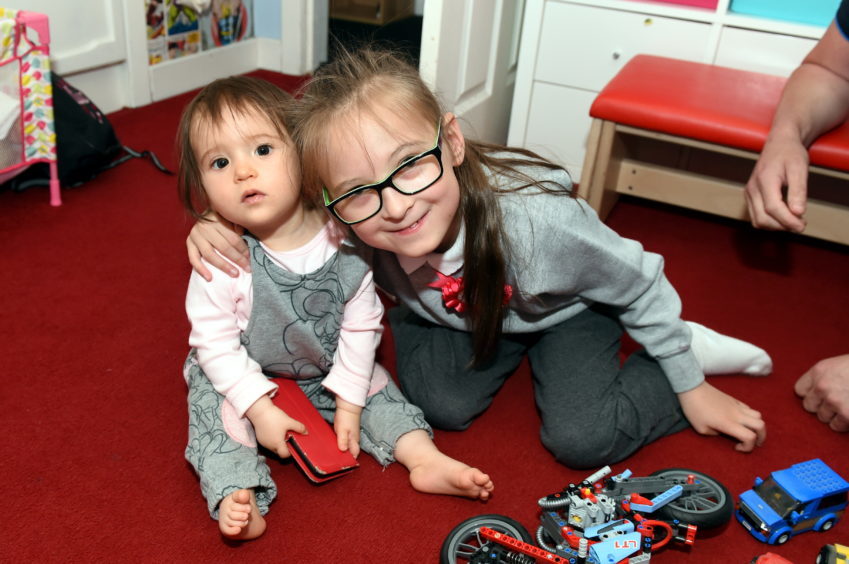 Olivia is currently gearing up to go back to school next Tuesday.
Senga hopes that she'll be ready to go back with her classmates, and says they'll "play it by ear" for the first few weeks.
She said: "We'll just need to see how she gets on, and if she needs to reduce her time at school then that's what we'll do."
Senga hopes that the surgery will now make Olivia able to do things that her friends and classmates can.
She said: "So much has changed for her, she can sit on a bench now, she can sit crossed legged, it doesn't sound like a big thing, but it is for her.
"It's little steps, and it's good for her that she can be part of that.
"I know that sitting on a bench isn't a big thing, but her sitting with her classmates is a big thing for her."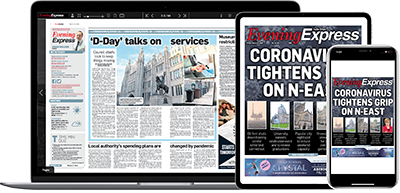 Help support quality local journalism … become a digital subscriber to the Evening Express
For as little as £5.99 a month you can access all of our content, including Premium articles.
Subscribe