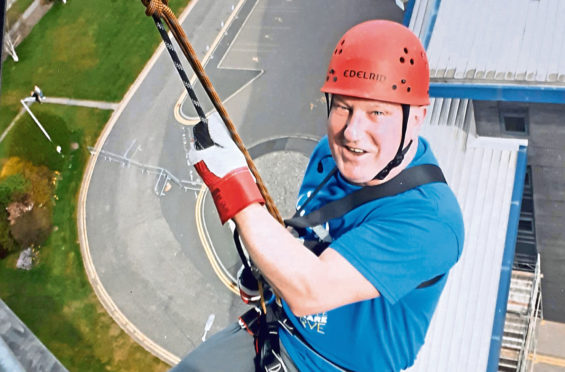 A funding appeal to help expand a specialist neurological care centre in the Aberdeen has received a boost from a charity abseil.
The Sue Ryder's Dee View capital appeal has received more than £1,000 from Paul Carnie after the daring 131ft descent.
The connection manager for the Scottish Southern Electricity Network (SSEN) in Aberdeen took part in the abseil from the AECC Northern Lights tower for the charity.
Dee View Court is a purpose-built specialist care centre providing round-the-clock care for people with long-term and degenerative neurological conditions – such as Huntington's disease, motor neurone disease, multiple sclerosis and Parkinson's disease – as well as those with conditions resulting from a brain or spinal injury or stroke.
The £3.9 million appeal is looking to expand the centre so it can reach more people in need of specialist care and support.
Paul took part in the abseil as part of SSEN's Be the Difference campaign where employees are encouraged to take time from their day job to volunteer and help charities and community groups.
Paul said: "I was able to take a day away from my job to complete this abseil, raising funds to contribute to Sue Ryder's ambitious goal.
"I had a great day doing the abseil as I was using skills I had learned doing rescue training from my overhead power line days many years ago."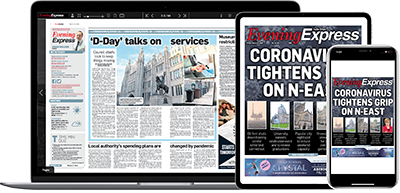 Help support quality local journalism … become a digital subscriber to the Evening Express
For as little as £5.99 a month you can access all of our content, including Premium articles.
Subscribe