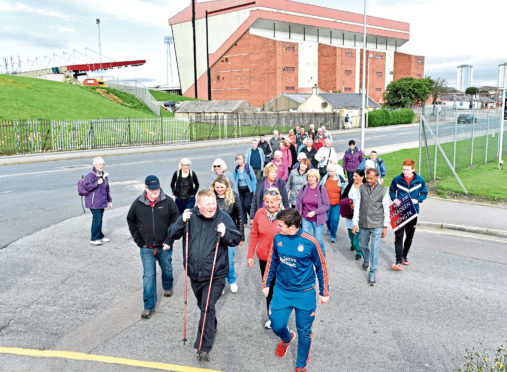 The Aberdeen FC Community Trust is having a profound impact on the lives of people across the north-east, according to its chief executive.
Liz Bowie, who stepped into the role earlier this year, said the organisation was proving to be a lifeline through the programmes it offers in communities across the region.
The trust currently works in more than 20 schools across the north-east, as well as offering programmes such as Football Memories, which is run in partnership with Alzheimer Scotland and is designed to support people with dementia by focusing on past matches.
It also runs Technogym, a fitness class aimed at over-65s which uses hydraulic assistance machines to aid physical activity.
Nearly all of the people who have taken part in the trust's initiatives have reported a positive impact on wellbeing.
And 90% of the youths who have taken part have said it has improved their attainment at school.
Liz believes the sense of belonging is what sets the community trust apart.
She said: "The trust has a huge part to play with anyone who participates in our activities, and there are loads of them.
"It's all about the people we support. That's what made me want to be a part of it – to see the impact our programmes are having on what are sometimes some really difficult lives.
"In terms of some of the numbers, 96% of those attending have said they have had enhanced or sustained wellbeing, and 90% said their engagement with literacy and numeracy had improved.
"It's not only that they're having a good time, it's also improving their education and their wellbeing and that is a really great thing to be a part of.
"Community is also really important for people with dementia, so having that time where people can come together, whether it's Football Memories or one of the Technogym programmes where older people are coming together to exercise is really good.
"It's not just the activity itself. It's that sense of community and meeting other people because loneliness can be a key element.
"It's incredibly important and it's been driven home to me just how much the community trust brings people together.
"It may be the highlight of the week for some of the more elderly people so the camaraderie and friendship is really important."
AFCCT engages with more than 20,000 people across an area which accounts for a quarter of Scotland's land mass and 10% of the country's population.
Last year the club and trust were named best professional club at the Grassroots Awards, organised by the game's governing body in Europe, Uefa.
Now the trust wants to build on that success by taking its programmes around Scotland – and even further afield.
Liz said: "We have had five fabulous years and we've won numerous awards.
"The Uefa award is particularly important to all of us and it's a real credit to the team.
"It's also an indication of the community trust's aspiration to get bigger and better.
"We are hoping to take some of our programmes and the learning we have gained from those beyond Aberdeen and the north-east.
"We may take it nationally and we could even eventually take it internationally through our links with Atlanta United now."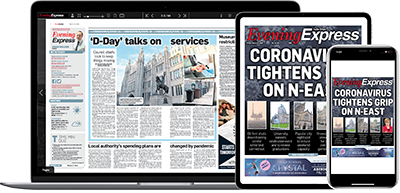 Help support quality local journalism … become a digital subscriber to the Evening Express
For as little as £5.99 a month you can access all of our content, including Premium articles.
Subscribe