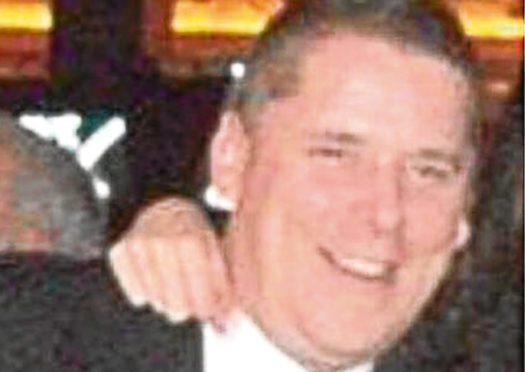 A family have today spoken of their torment after a tourist bus crash left an Aberdeen football coach in an induced coma.
Simon Morrison, 42, was on board the open-top double-decker with sister Suzanne Henderson, 39, and other family members when it struck a tree, killing two other tourists.
Suzanne's husband Michael, 44, today described scenes of horror in the aftermath of the crash – which happened on the Mediterranean island of Malta.
Simon's mum Ellen, 60, described her agony in hearing that her children and grandchildren – Kieran, 18, and Kelsey, 15, – had been in involved in the tragedy.
She said: "I'm just numb, I even collapsed yesterday.
"I can't sleep, I'm just waiting by the phone.
"The last thing Simon said to me by text was 'thank you for all you have done, I love you'. I have to hope he'll come home but in the back of my mind I feel like he won't make it."
The family were exploring the island on Monday, the first day of their Easter holiday, when the tragedy happened.
Speaking from the hospital in Malta where the family are keeping a bedside vigil with Simon, Michael said: "We'd only arrived in Malta that day and just wanted to explore the island. Since then it's been turmoil.
"It happened so quickly and it was a total accident.
"There were four or five buses that ran that day and had made it past the branch, but I suppose ours just went too close.
"I got knocked out and had stitches in my head, three fractures in my arm, a fractured rib and a problem with my ear.
"The children were saved but they've seen a lot.
"The pictures of the accident don't show how bad it was. On the left side of the bus the handrail we were sitting next to was completely ripped off."
A Spanish woman and a Belgian man were killed in the incident.
Michael, a taxi driver, described horrific scenes in the moments after the crash.
He said: "The man who died was sitting with his wife somewhere behind Simon.
"The first thing I saw when I came round was Simon's gaping head wound and I followed my son downstairs but I hadn't realised Kelsey stayed upstairs.
"She was trying to help her uncle, keeping his mouth open to stop him choking on his own blood.
"The Belgian woman, whose husband had just had his arm torn off and died, still took the time to help Kelsey and told her what to do.
"She was an incredible woman, and the ambulance were amazing too."
Simon remains in an induced coma after major surgery.
Michael, who himself suffered a cracked rib, head injuries and hearing loss, said: "We've seen a gradual improvement – he's had two surgeries, one to relieve pressure behind his eye and a seven-hour operation on his brain, which doctors were pleased with. The problem now is with his chest and lungs – he was given 100% oxygen on Wednesday, while you or I would receive 21%, but yesterday he only needed 85%. Doctors have said they want to get it down to 65%."
For mum Ellen, from Mastrick, the news of Simon's accident is doubly heartbreaking because the holiday was the first he had been on since he had a stroke at the age of 37. Ellen said: "He had to get through his stroke and now this."
Support has come in from Simon's local football club, the Middlefield Wasps, where he was a coach. Nick Runcie, president of Middlefield Wasps SC, said: "Everyone at Middlefield Wasps are deeply shocked and saddened to hear that our u19s coach Simon Morrison was seriously injured in a tourist coach crash while on a family holiday in Malta on Monday.
"Club officials have been in constant contact with Simon's family and we are here to offer any support that we can to Simon and his family through these very tough times.
"Simon has been involved with Middlefield Wasps for many years from coaching teams in the 90s to helping our 17s become league champions last season. He is a fantastic coach and has Middlefield Wasps in his blood.
"Simon has also been heavily involved in setting up our youth development and helping provide various training facilities that have been a brilliant help to everyone within the club. I am sure I share the thoughts of everyone involved in Middlefield Wasps SC past and present and we wish Simon a speedy recovery from his injuries and wish all other parties affected by this tragic accident our thoughts and condolences."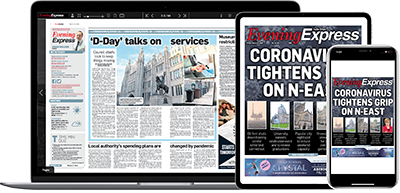 Help support quality local journalism … become a digital subscriber to the Evening Express
For as little as £5.99 a month you can access all of our content, including Premium articles.
Subscribe