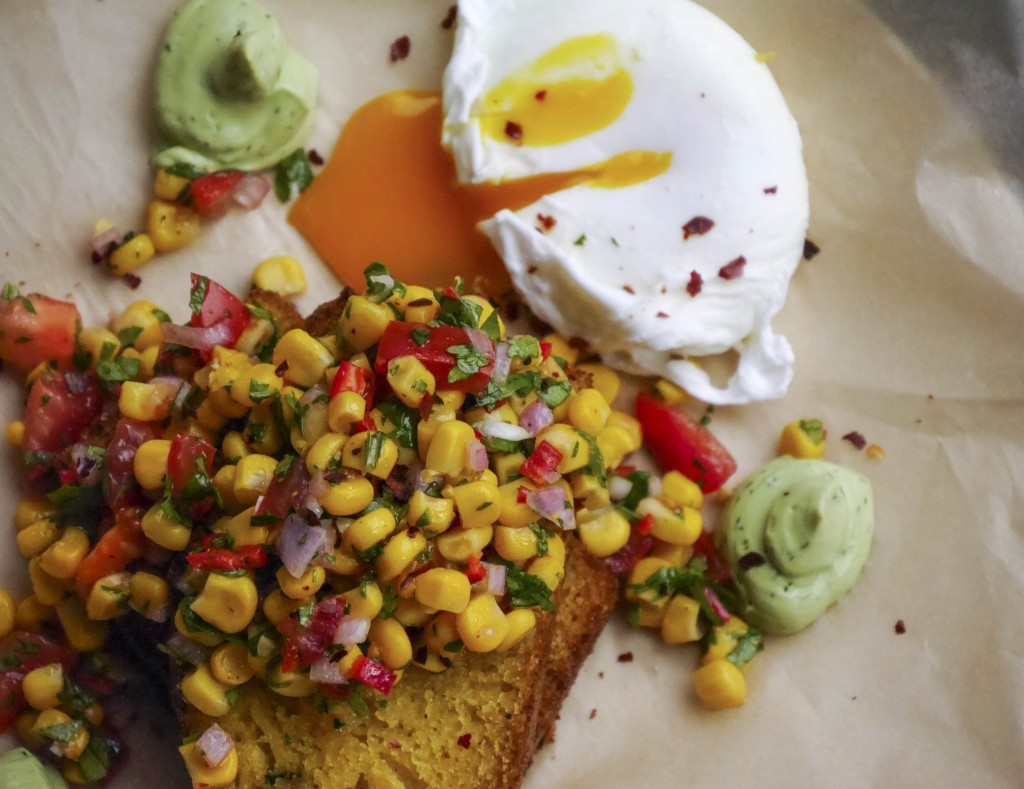 When it comes to Easter brunch, there's only one way to ease those hunger pangs, and that's with eggs.
Aberdeen-based foodies Michelle Rolfe and Lesley Garden from Lost in Food have been blogging for almost three years and created this perfect Easter brunch to indulge in before heading out to roll your eggs.
Brought together over a love of food, the duo regularly create tasty recipes showcasing local producers.
Lesley said: "Our love of food has led to many adventures, both before we met and since. We get "lost" in conversations about food and in some cases physically "lost" trying to find a hidden foodie gem. Hence the name "Lost in Food", a name we came up with whilst actually lost on back roads in Aberdeenshire looking for the perfect lunch spot!".
The recipe which incorporates corn bread, salsa, avocado cream and a poached egg  hits the spot, and is perfect for those looking to spice up their breakfast. There's also a recipe for the jalapeño corn bread too which is perfectly paired with the refreshing Spring dish.
Michelle said: "The dish is easy to make and the sweet salsa has a bit of a kick to it. The corn bread can also be made in advance for those keen enough to get stuck in. The fresher the eggs the better, and we'd always recommend using free range."
Try out this eggscellent take on Easter brunch yourself:
Corn, salsa, avocado, egg, brunch (serves 4)
Ingredients:
2 slices toasted cornbread (per serving)
1 free-range egg poached (per serving)
sprinkle of La Chinata smoked paprika flakes
Corn salsa:
340g tin sweetcorn (drained)
2 large tomatoes (diced)
1 banana shallot (finely diced)
1 red chilli (de-seeded and finely chopped)
1 large handful coriander leaf (finely chopped)
3 tbsp sunflower oil
1 tbsp sherry vinegar
juice of a lime
1/2 tsp caster sugar
1/2 tsp each salt and pepper
Avocado cream:
1 large ripe avocado
2 heaped tbsp creme fraiche
2 tbsp chopped dill
1/2 tsp salt
Method:
Place the sweetcorn, tomato, shallot, chilli and coriander in a bowl. In a separate bowl mix together the remaining salsa ingredients, mix well to form a dressing and pour over the sweetcorn mix. This stage can be done a day in advance and kept overnight in the fridge.
Place the avocado and creme fraiche in a bowl and mix together with a stick blender, add the dill and season with salt and further blitz to a smooth cream.
Toast the jalapeno corn bread and place on a warm plate. Spoon over some of the sweetcorn salsa and plate some of the avocado cream to the side.
Place 2 poached eggs on the plate and sprinkle with La Chinata smoked paprika flakes (or smoked paprika if you don't have the flakes). Serve immediately.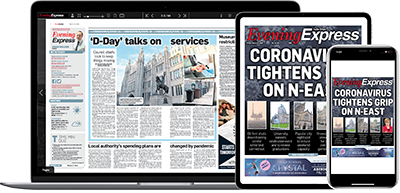 Help support quality local journalism … become a digital subscriber to the Evening Express
For as little as £5.99 a month you can access all of our content, including Premium articles.
Subscribe