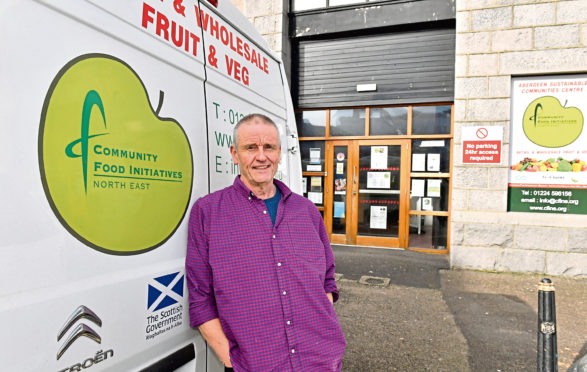 An Aberdeen foodbank has made an urgent appeal for donations after its stock has run "extremely low".
Social enterprise CFINE runs a foodbank on Poynernook Road and made the plea after demand soared.
Dave Simmers, chief executive for CFINE, said in one day more than 170 people paid a visit to collect emergency food parcels.
He added: "The public and many businesses have been, in the past, very generous in their support. We have had kids that instead of getting something for themselves on their birthday, decided to bring in groceries with them.
"The public has always been very generous, which is why it's devastating to have to ask the public for their help again.
"In one day we had 170 people take emergency parcels, which include tinned meals, rice, pasta, cereals and soup.
"At this rate, we might be seeing more than 50,000 food parcels given out this year. We cannot keep up with demands without extra help."
---
---