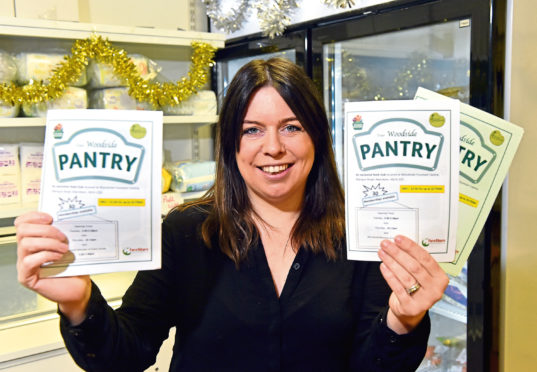 An innovative project to battle food poverty in Aberdeen has reached capacity in just two months.
The Woodside Pantry, part of the Fersands and Fountain Community Project, launched in February, offering residents on a low income a new way to get food.
Under the scheme, residents would pay £2.50 annually to become a member and would visit the centre every Thursday to get 10 items of food from the pantry, for just £3 per visit.
The project now has 100 members from the surrounding Woodside area and staff plan to cap the number of people joining there.
Claire Whyte, a community support worker at the project, said the public had been overwhelmingly positive about it.
She said: "It's taken just over two months for us to hit that mark.
"It's been amazing. We've not really done any publicity for it since it first opened, so it's all basically been through word of mouth and it's going really well."
According to Claire, the vast majority of people have been positive about the service.
She said: "Most people have been really positive.
"There was one person who did say that there's not that much choice, but when you're getting £20 worth of shopping for £2.50, it's pretty good.
"You can't expect it to be like a Tesco, it's food that we're getting for free.
"But the majority of people have said that it's been amazing, they're happy with the choice and they have told us how much the food has helped them."
---
---
The project works alongside charities CFine and FareShare to provide the necessary produce, and Claire said there has already been plans hatched to open more pantries across the city.
In research undertaken by the group about the demographics of members, the project found that 79% of members are female.
The study also uncovered the fact that 46% suffer from some kind of disability.
Along with CFine, the Scottish Government has also offered funding for the project, and research will be sent to Holyrood to show the benefits of the model.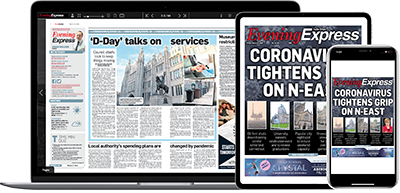 Help support quality local journalism … become a digital subscriber to the Evening Express
For as little as £5.99 a month you can access all of our content, including Premium articles.
Subscribe