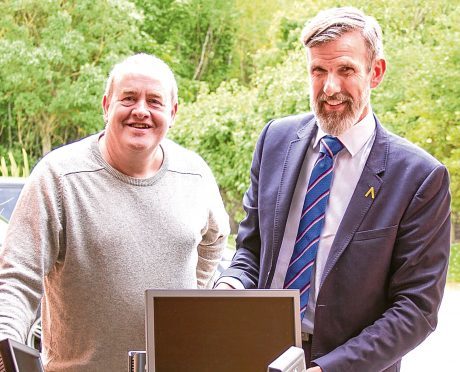 An Aberdeen company has donated nearly 60 computers to help schoolchildren in remote parts of Africa.
Atlas Knowledge, which has its headquarters in the Granite City, contributed the 58 systems along with 10 additional flat screen monitors to The Turing Trust charity.
The computers will be put to use in Ghana and Malawi.
Chief operating officer Harry van der Vossen said: "As the leading global provider of eLearning solutions across safety critical industries, we understand the lasting impact of learning through modern technology and are fully supportive of the good work the Turing Trust does to encourage students in Africa to develop essential skills for their future.
"This region remains an important focus for us, with now more than 40 of our training partners operating there, to ensure the workforce in the African countries remain safe through the uptake of courses such as the online refresher for IMIST (International Minimum Industry Training Standard), right across our portfolio of health and safety training and services.
"Earlier this year, Atlas held workshops in both Ghana and South Africa with training companies attending from across the region. Helping schools in Africa through The Turing Trust supports our company's mission to make learning accessible to everyone, anywhere in the world and at any time."
The units will be uploaded with educational content before shipping so they can be used in rural areas where there is no internet connection.
James Turing, director at The Turing Trust, said: "Donations of IT, like the fantastic donation from Atlas, mean that The Turing Trust can support the education of young people in Malawi and Ghana. Combined with our eLibrary and our current SolarBerry project, we are able to repurpose IT to have a lasting impact in urban and rural communities across Africa."The Turing Trust collects, processes and delivers used computers, tablets and cameras across Africa including Ghana, Kenya and Malawi.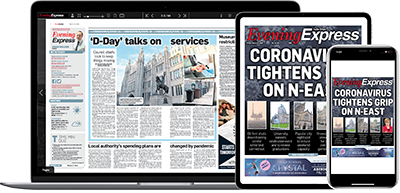 Help support quality local journalism … become a digital subscriber to the Evening Express
For as little as £5.99 a month you can access all of our content, including Premium articles.
Subscribe