A new approach has been adopted in how deliberate blazes in Aberdeen are tackled during the bonfire period.
Increased joint visible patrols were carried out by Police Scotland and Aberdeen City Council on Bonfire Night to remove combustible materials, including rubbish, and discourage antisocial behaviour – resulting in a 43% reduction in deliberate fires against last year, according to fire chiefs.
Scottish Fire and Rescue Service area manager Bruce Farquharson told members of Aberdeen City Council's public protection committee yesterday that a "completely different" approach was taken this year.
He said: "We had a 43% reduction in deliberate fires over Bonfire Night.
"We took a completely different approach working with the environmental department to pro-actively go out prior to Bonfire Night and remove refuse material.
"We thought it was a better approach to stop the fires happening."
Mr Farquharson added that they would be building on what they did this year in the future and "possibly strengthening it".
A report by the service stated a total of 370 deliberate fires were recorded between April to December 2018, up from 315 in the same period in 2017.
It added that the peak period for deliberate fire-setting was September and links the rise to an increase in antisocial behaviour from fire-setting in The Gramps.
---
---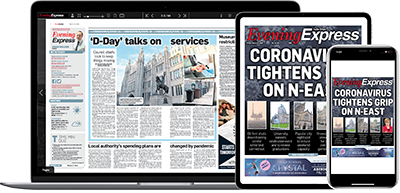 Help support quality local journalism … become a digital subscriber to the Evening Express
For as little as £5.99 a month you can access all of our content, including Premium articles.
Subscribe