Aberdeen FC have welcomed the removal of a key hurdle to the construction of their new £50m stadium.
Campaign group No Kingsford Stadium today announced it would not be appealing against a judge's earlier ruling that the way planning permission for the project was okay.
No to Kingsford Group will NOT appeal against new Aberdeen FC stadium plan
Now, the club's chairman Stewart Milne has said: "This is very welcome news which will come as a relief to our fans and the wider public who have supported the plans for Kingsford.
"We can now focus on phase two of the development – the stadium and associated infrastructure."
The club must now tackle issues related to parking and access.
A number of conditions laid down by Aberdeen City Council must be adhered to, including the creation of a controlled parking zone and the construction of a pedestrian footpath across the A944.
However, Aberdeenshire Council would have to grant planning permission for the footpath and agree to a controlled parking zone.
Mr Milne added: "We are working with (Aberdeen City Council and Aberdeenshire Council) to clear the conditions attached to our planning consent.
"Our aim is to deliver a modern stadium that dramatically improves the matchday experience for our fans and is safe and easy to get to and from, with minimal disruption to neighbouring communities.
"This may be the end of the road for further legal challenge, but it's the start of a journey for us and we will continue to engage with the local community to ensure that we address their concerns while delivering fantastic community and sports facilities."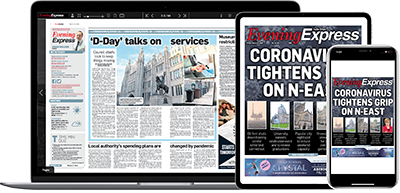 Help support quality local journalism … become a digital subscriber to the Evening Express
For as little as £5.99 a month you can access all of our content, including Premium articles.
Subscribe