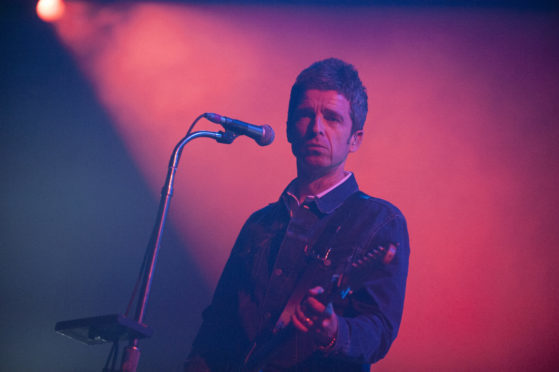 Fans were turned away from Noel Gallagher's north-east show after purchasing secondhand tickets for the gig.
The former Oasis star played at the Aberdeen Exhibition and Conference Centre (AECC) on Wednesday night.
However a number of fans were refused entry at the door and left hundreds of pounds out of pocket after purchasing tickets for the gig through controversial online marketplaces including Viagogo.
Between Gallagher's Aberdeen gig and Tuesday's Hydro show in Glasgow, hundreds of fans are said to have been refused entry.
Concert-goers were required to have ID matching the name on their ticket, meaning those who bought briefs from online marketplaces were unable to gain entry.
What a waste tonight was, in Glasgow to see Noel Gallagher and been refused entry as they were Christmas presents and couldn't show the ID for them, sure you've sorted those ticket touts out??????

— soph (@soph_rothwell) April 24, 2018
Fans who have bought tickets from Viagogo for Noel Gallagher's High Flying Birds tour have been unable to get into concerts in Glasgow and Aberdeen last night.

Be warned for the other gigs that you need the ID that matched the original buyer of the tickets or you won't get in… pic.twitter.com/i39n680KHk

— Latest Oasis News (@scyhodotcom) April 26, 2018
Lisa Stars of Aberdeen said she will never use Viagogo again after paying £186 for a pair of tickets – nearly double the £49.50 face value.
She was asked to buy two more from the ticket office on the night and received a refund from the marketplace.
Between the Aberdeen gig and the previous night's show in Glasgow, hundreds of concert-goers who purchased tickets from Viagogo were refused entry.
Scores more now fear they will run into similar problems during future dates on the High Flying Birds tour.
Before the Glasgow gig, Gallagher's management tweeted: "Fans attending Noel Gallagher's High Flying Birds UK Arena tour dates are reminded that there will be strict photo ID checks on all tickets to get into the show."
Viagogo has been contacted for comment.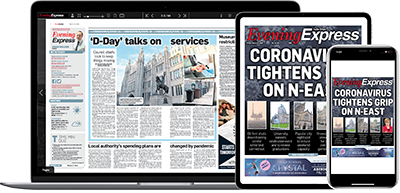 Help support quality local journalism … become a digital subscriber to the Evening Express
For as little as £5.99 a month you can access all of our content, including Premium articles.
Subscribe