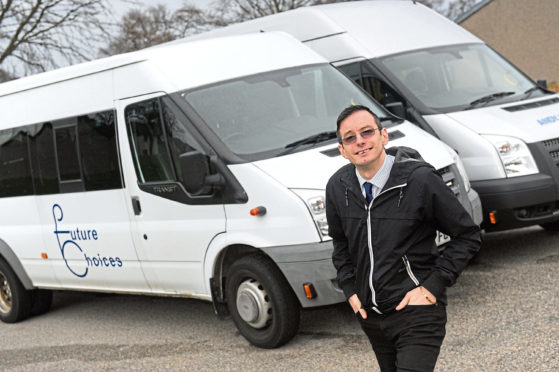 An Aberdeen charity has launched an urgent appeal to find a new bus before its services come to a "grinding halt".
Future Choices is in desperate need for a new coach to take vulnerable service users to events across the city.
The charity aims to reduce social isolation for adults with disabilities by hosting recreational events alongside other adults who have additional needs.
Chairman David Forbes, who founded the charity in 2008 after a day centre on Westburn Road was axed, said the group currently has two buses but one is now on its last legs and is proving costly to maintain.
He said: "The costs are beginning to pile up, with all the maintenance and engine problems we have been having.
"At the moment we just don't know how long it is going to last.
"We were hoping to be celebrating our 10th anniversary in style later this year but now we are facing our toughest challenge.
"The more we use the bus the more chance we have of something going wrong.
"Our disabled users and vulnerable members rely on us to be able to take them to events and without this second bus we will come to a grinding halt.
"It would be absolutely devastating for us and for everyone that depends on us."
David has appealed to any businesses that can help them get a bus to get in touch.
He added: "The bus we had donated to us was second hand, so it was already six years old when we got it and that was five years ago.
"It could cost in the region of £35,000 and we realise this isn't a small amount of change.
"Any business that can possibly help us we are asking to please get in touch to help the most vulnerable in the city.
"We have looked at other possibilities but getting a new bus is our only option, as it can hold around eight disabled people.
"Where I might be able to get a bus, a lot of our users can't and rely on us."
Anyone that can help is asked to contact info@future-choices.org.uk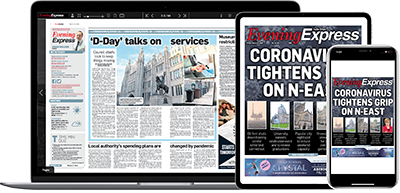 Help support quality local journalism … become a digital subscriber to the Evening Express
For as little as £5.99 a month you can access all of our content, including Premium articles.
Subscribe