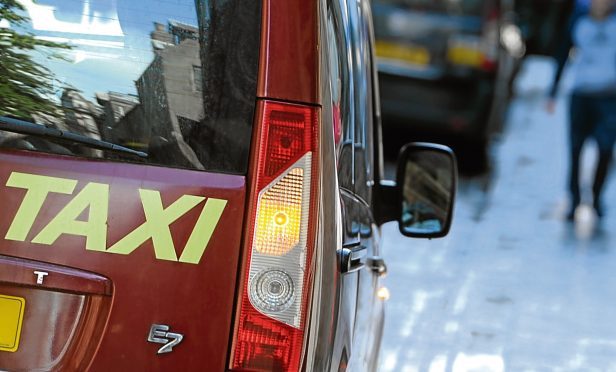 A decision on a controversial taxi policy in Aberdeen has been pushed back.
Councillors at the licensing committee met to decide whether to implement making all cabs in the city wheelchair accessible.
However, a motion by convener John Reynolds has instructed a further report detailing legal and financial implications to any changes to the policy.
The decision on the policy was first agreed in 1994 and has caused anger, with drivers arguing they would have to spend huge amounts of money on upgrading vehicles.
New advice from the UK Government said there was no mandatory requirement for the rule to be in place from a legal standpoint.
Currently, 54% of the taxi fleet in Aberdeen is considered to be accessible.
In 2012 the committee set out a policy of gradual progression towards a 100%-accessible vehicle taxi fleet.
A cut-off date of June 2017 was set so the exemption would no longer apply and all vehicles would need to be accessible.
This date was delayed by a year by full council in May 2016.
Tommy Campbell, North-east regional representative for the Unite union, spoke to councillors at the meeting. The union represents many drivers and said the council's approach so far was more than enough.
He said: "I am looking for councillors here to have a common sense approach to all this.
"At the moment the council has more than 50% of the taxi fleet that are accessible vehicles.
"We have done our own surveys regarding this and we haven't seen any evidence that there is a demand for more.
"I would ask that you stop this policy to go for 100% accessible because what you have done so far is significant and is working."
Council officers had recommended the authority push ahead with the policy.
It was feared a U-turn could lead to legal action from drivers and disabled groups who have bought new cars.
Council officers from the legal department are now due to report back to the committee in September.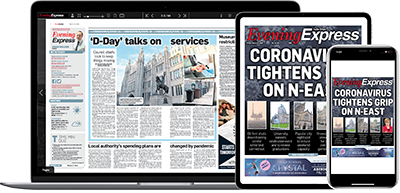 Help support quality local journalism … become a digital subscriber to the Evening Express
For as little as £5.99 a month you can access all of our content, including Premium articles.
Subscribe