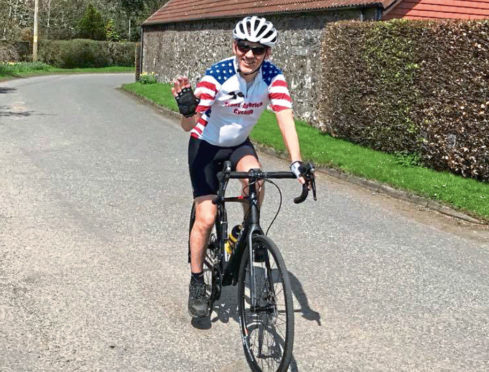 An Aberdeen cyclist has got back to doing what he loves most after almost dying when he was struck by a vehicle during a 3,000-mile US cycle challenge.
Alan Corsie, from Aberdeen, was left with two broken legs and a punctured lung after the collision, between Mariana and Tallahassee, in Florida – but said he may one day return to finish the challenge.
He said: "I would love one day to possibly head back and finish what I started.
"However, at the moment I'm taking medical advice and just being cautious about committing to anything.
"I'm still getting some physio but I've been told that as long as it doesn't start to hurt I can continue my cycling."
The 56-year-old had just four days left of his six-week bike ride between San Diego in California and St Augustine in Florida when he was injured on November 11.
The keen cyclist, who was attempting to raise £3,000 for Alzheimer's Scotland, had around 350 miles to go when he was hit by a vehicle while attending to his bike – and his injuries required three separate operations on his ankles with titanium rods installed.
However, now he is back in the saddle and said he is making some progress.
The dad-of-three said: "I got back on a bike for the first time around a month ago.
"My right ankle hasn't got the full flexibility and it might never regain that but that hasn't affected my cycling. I didn't have any hesitation getting back on the saddle.
"I love cycling and have been doing it for the last 10 years. Once I was on it, I never really thought about it. However, I have bought myself some high-vis equipment."
Alan returned to Scotland at the end of November by air ambulance and was walking the following month.
Now cycling again, he said he would love to finish what he started but he wasn't committing to anything just yet.
He said: "I'm delighted with the progress I have made cycling in the last month. I started with a small three-mile ride, and one of the last rides I did was 20 miles."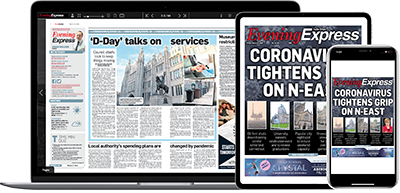 Help support quality local journalism … become a digital subscriber to the Evening Express
For as little as £5.99 a month you can access all of our content, including Premium articles.
Subscribe