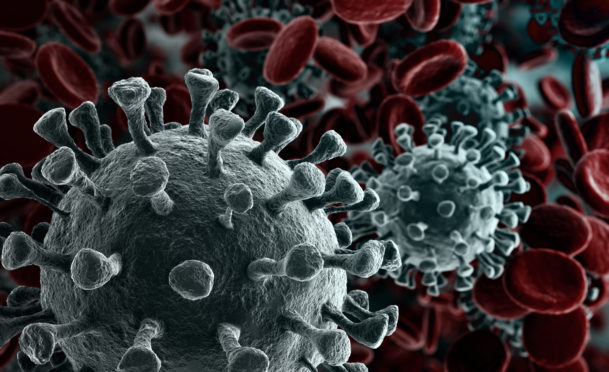 In just over a week more than 50 new cases of Covid-19 have been detected in the north-east.
According to Public Health Scotland, 30 of those have been in Aberdeen.
The cluster of cases has been linked back to a single bar in the city, with teams from Aberdeen City Council's environmental health department working closely with NHS Grampian.
So far 32 cases have now been linked back to the pub, which had controls in place for physical distancing and enhanced hygiene measures. Contact details were also collected for Test and Protect.
According to figures released by the Scottish Government, there have been more cases in the first four days of this month, as there was in the whole of July.
Timeline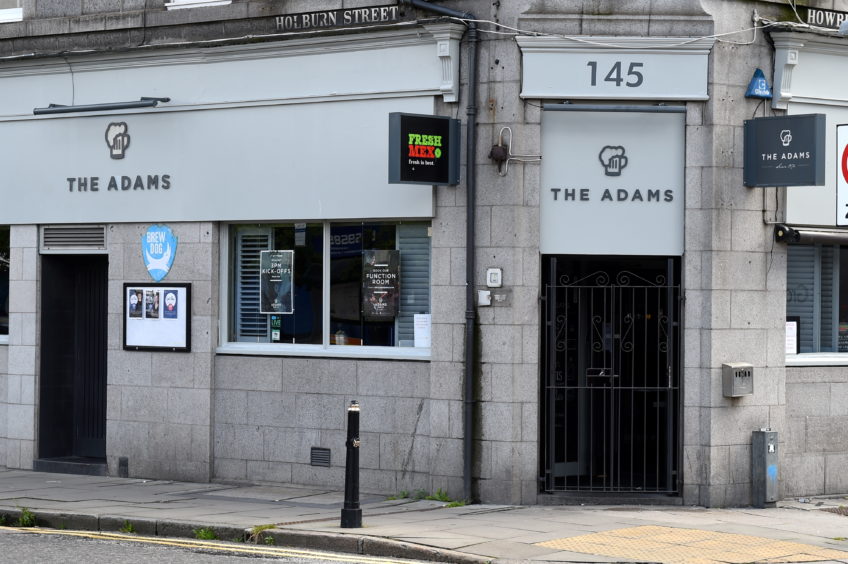 A number of customers who visited The Hawthorn bar on Sunday July 26 subsequently went on to test positive for Covid-19.
In the days following a small number of cases were detected in Aberdeen, six between July 29 and 31, with a further six detected on Saturday August 1.
On Sunday August 2, 13 more positive test results were confirmed for the north-east
Following this, NHS Grampian issued a statement confirming 13 cases had been linked back to the Hawthorn Bar on Holburn Street. All those that had tested positive were exhibiting mild symptoms.
The Hawthorn Bar issued a statement confirming they had undergone deep cleaning and "decontamination by fogging" process and moved to reassure customers.
On Monday August 3 a further 11 cases were detected in the north-east.
The Hawthorn Bar's owner Philip Adams said he was "deeply saddened" by the news and stressed that safety remains "paramount".
Siberia Bar and Hotel on Belmont Street took the extra step of telling all customers they must wear face masks when entering and moving around the bar.
Nicola Sturgeon said images of packed pubs "made me want to cry" during her daily briefing, warning the Aberdeen cluster is "exactly what we feared when we reopened hospitality".
NHS Grampian confirmed there were now 27 Covid-19 cases linked to the bar, with Consultant in Public Health Medicine, Dr Emmanuel Okpo, adding: ""I want to send a very clear message to anyone who is contacted by our Test & Protect team and advised they are a close contact of a detected case: please follow the guidance and self-isolate for 14 days".
On Tuesday August 4 PB Devco announced they would be closing all their venues across the city, with the Hawthorn Bar, Siberia and Cafe Drummond also closing their doors to customers.
Fierce Beer have closed the indoor space at their bar, and returned to only serving customers using the outdoor seating, or those visiting the bottle shop.
The Cock and Bull confirmed they were carrying out a deep clean after a customer who ate at the restaurant tested positive.
Bosses at Deeside Golf Club confirmed a visitor to the course within the last 10 days had tested positive for the virus. A deep clean and "fogging" has been organised.
McNastys confirmed a customer contacted them to say they had tested positive, with the bar shutting for a deep clean.
NHS Grampian response
Dr Emmanuel Okpo, Consultant in Public Health Medicine, said: "I know this is a concerning time for people in Grampian.
"I want to stress again that only people with symptoms of Covid-19 should arrange a test.
"Getting a 'not-detected' result when you do not have symptoms does not mean that you are 'safe' as the virus can take several days to develop.
"It also does not mean that you can avoid self-isolation if you are identified as a close contact of a detected case."
Deputy Director of Public Health, Chris Littlejohn, added: "I would encourage the general public to stick with the facts of this case.
"I understand the desire to pinpoint a person or place responsible for this cluster. However, it is important to realise that this virus is circulating in the community.
"Anyone could contract it, and anyone could infect others. We all need to take responsibility for our own behaviour."
NHS Grampian confirmed that all businesses who have raised concerns in connection with this cluster have had advice and support from Environmental Health.
The First Minister's response
During today's briefing, The First Minister confirmed 27 positive cases have been identified as part of the Hawthorn Bar cluster in Aberdeen.
120 contacts have been traced through the system and she said investigations are continuing by NHS Grampian.
She added: "This particular cluster is another reminder that this virus has not gone away. It remains extremely dangerous."
She emphasised the importance of being contacted by the test and trace team.
If you have been contacted and told you have been in contact with someone who has tested positive then "you must self isolate".
"If you do get tested you must self isolate for 14 days even if you test negative. It is entirely possible that you have the virus in your system but it has not had time to develop."
DCT reporter Adele Merson asked the Ms Sturgeon if the Test and Protect system is "robust" after the operators of Soul Bar were not contacted by the NHS after a possible positive case from the The Hawthorn cluster visited their premises.
She also asked if the venues are having to carry out their own tracing and if the FM thought our pubs in Aberdeen should close their doors.
The FM responded: "If I, at an stage, thought that should be the case I will say it.
"And I will say it upfront and proactively I wouldn't be saying it in response to a question.
"I will give any advice straight down camera and explain the reasons for it."
Ms Sturgeon said she would not speculate on the circumstances but believes the Test and Protect scheme is "robust".
She added: "It's a system that is not entirely new, we have always had contact tracing in place.
"It will be under pressure in outbreaks."
If businesses have concerns they should raise them, but it's important to "allow the experts on the ground to manage these incidents".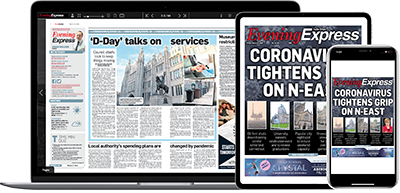 Help support quality local journalism … become a digital subscriber to the Evening Express
For as little as £5.99 a month you can access all of our content, including Premium articles.
Subscribe