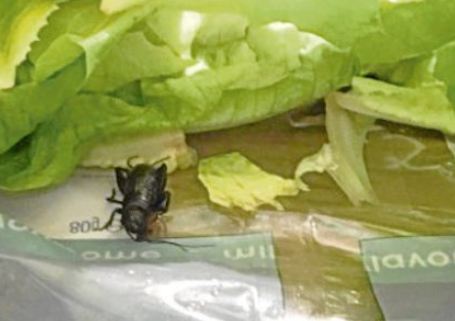 An Aberdeen man thought he'd been served up a Bushtucker Trial for his supper after finding a bug in his mixed salad leaves.
Sarah Scott, from Cove, bought a bag of mixed leaf salad at Sainsbury's on Garthdee Road on Friday for her husband to have with his dinner.
After taking a handful of salad out the bag, he noticed the dead bug, which Sarah said resembled a cockroach, hidden among the lettuce leaves.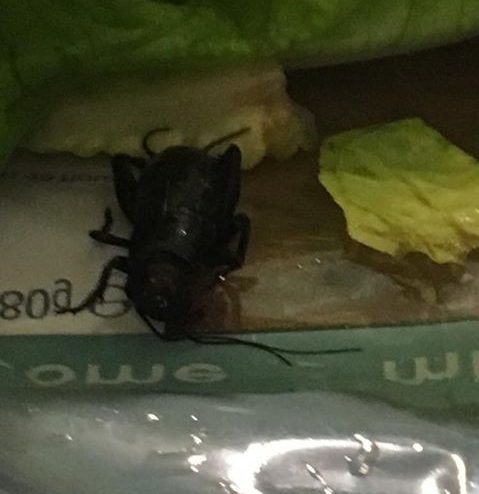 Sarah brought the packet of salad back to the store on Saturday, where she spoke with the duty manager.
She told the Evening Express: "I just didn't expect that, so I took it back.
"I spoke to the manager. She told me because it's freshly picked, it's expected that this might happen.
"But it's mixed leaf, and it's packaged, so you're telling me that Sainsbury's don't check before they package their salads? Then she said if I was to take a refund that would be the last of it, but I don't want that to be the end of it.
"If it was a bug found in a packet of meat it would be handled totally differently."
After her trip to the store, Sarah got in contact with Sainsbury's head office, who told her that the incident would be investigated.
Sarah said: "A bad situation has been made worse by the way it was handled.
"It was a small cockroach and it was dead, but I don't know what else could have been in the bag.
"I don't think that cockroaches are roaming free in fields here.
"They carry e.coli, it could have made my husband really sick if he'd eaten half the salad that night without realising, then gone back to eat the other half later.
"He thought he was getting a bushtucker trial for his tea, he's glad he saw it before he started eating."
A Sainsbury's spokeswoman said: "Incidents like this are extremely rare and we will collect the items to investigate with our supplier."
She added: "We apologise to Ms Scott for any inconvenience."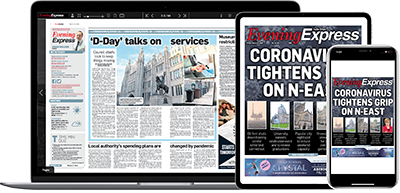 Help support quality local journalism … become a digital subscriber to the Evening Express
For as little as £5.99 a month you can access all of our content, including Premium articles.
Subscribe