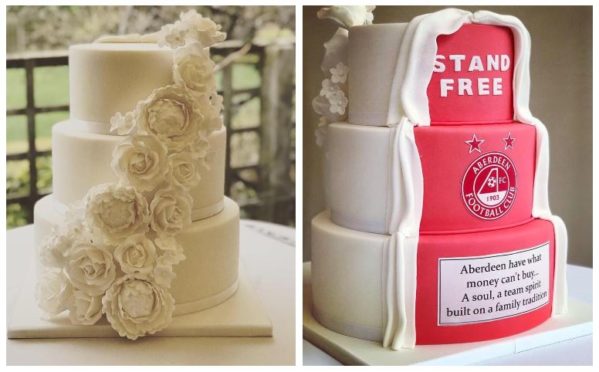 An Aberdeen couple's marriage got off to the pitch perfect start after they unveiled a wedding cake with a unique Dons twist.
As a "die-hard" Dons fan, Stuart McIntyre, 35, had a clear idea of what he wanted when the time came to design their wedding cake.
And Stuart and his bride Victoria, 30, kicked off their nuptials in style at Elsick House, Kincardineshire, with a Dons-themed cake.
The three-tier cake with white icing and flowers on one side – and red on the other, decorated with the words "stand free" and an inspirational quote – scored approval from the guests at the April 6 wedding.
Cake designer Joanna Mennie met Victoria and Stuart, from Bridge of Don, at the beginning of 2018 and was "excited" to bring the couple's vision to life.
Joanna, owner of Truly Scrumptious, said: "I've been doing this now for seven years and you don't often see the groom involved in much of the planning except when it's time to design the cake.
"Victoria and Stuart told me exactly what they wanted and what they had in mind. They were planning a very elegant and classy wedding but wanted something to show off their fun personalities.
"Stuart is a big Aberdeen Football Club fan and Victoria really wanted a cake with a hidden message.
"I was excited to make something that would reflect who they are and wanted that to come through with the cake.
"Stuart was excited and really involved – he even asked for me to add this famous quote at the bottom."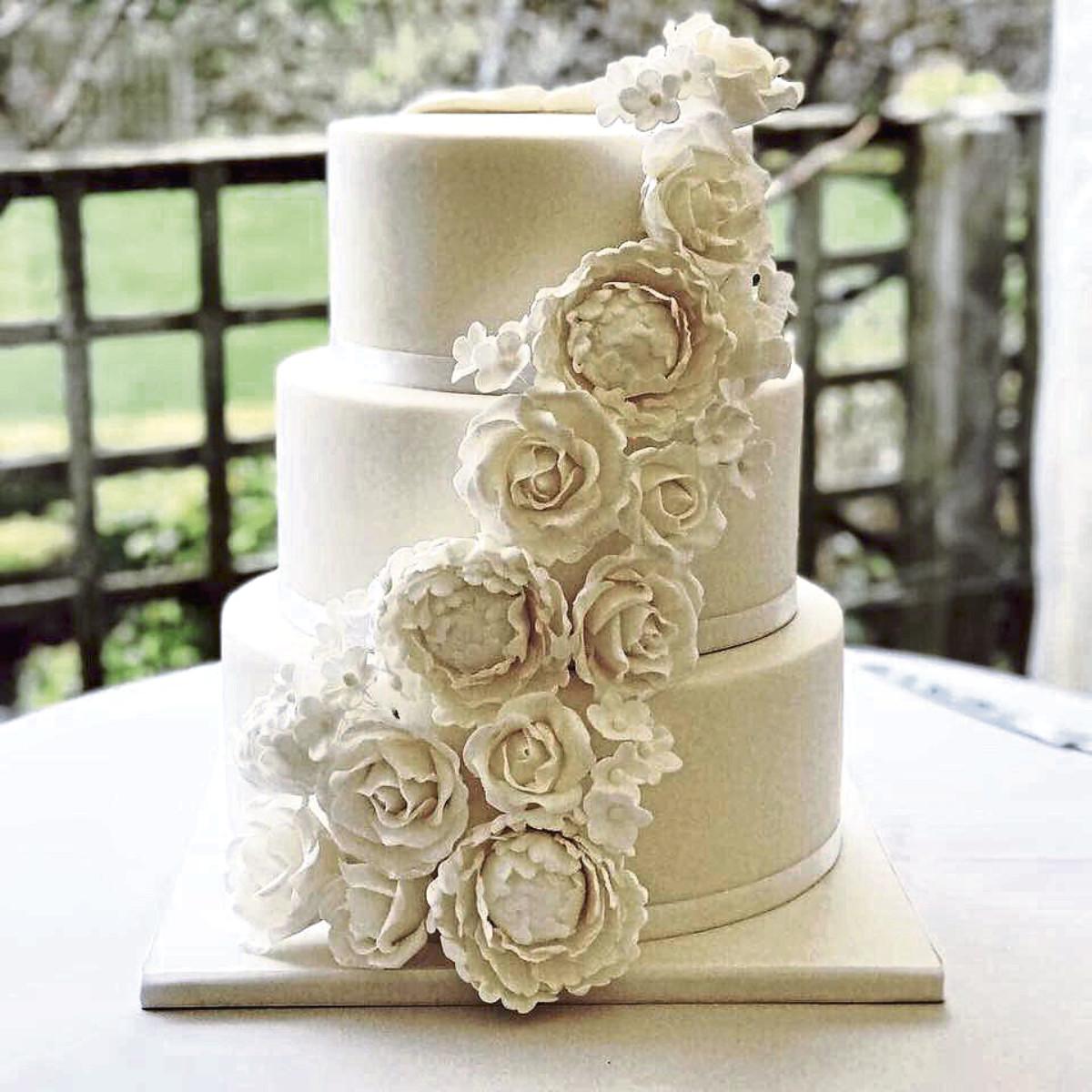 The cake took Joanna two nights to complete and the flavours included the classic Victoria sponge, a white chocolate and raspberry cake and – Stuart's favourite – sticky toffee.
Victoria, 30, an early years practitioner, said: "When we first started planning the wedding, I knew I wanted the cake to be a secret or have a hidden message.
"Most weddings are always about what the bride wants.
"Which is why, when it came to the cake, I let Stuart have some input.
"He is a die-hard Dons fan, so we wanted it to reflect us as a couple.
---
---
"Joanna did an amazing job – when we first went in to meet her she did a sketch for us, but Stuart and I didn't get to see the actual cake until the day itself.
"We didn't see it delivered so we both saw it for the first time together at the reception. It was more than we could have imagined and beyond."
She added: "Our guests didn't know and every time they would ask about the cake we would try to change the subject or tell them it was a surprise – or that there was a 'twist'.
"Everyone was gobsmacked when they finally saw it and thought it was funny. Stuart was reluctant to cut through any of the AFC section, but it was too popular to keep it to ourselves."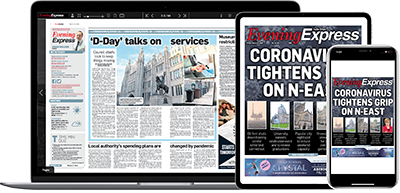 Help support quality local journalism … become a digital subscriber to the Evening Express
For as little as £5.99 a month you can access all of our content, including Premium articles.
Subscribe