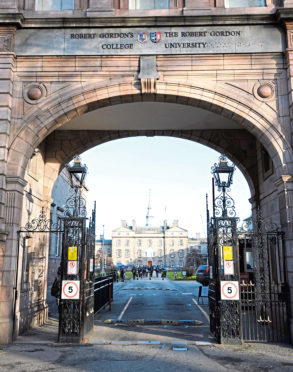 Councillors are being asked to approve the first stage of improvements to a major city centre public space.
Aberdeen City Council is currently considering plans to create a new entrance to Aberdeen Art Gallery and the potential for an improved plaza to the Cowdray Hall war memorial.
Other proposals being looked at for the Schoolhill area of the city include creating a new access route to Robert Gordon's College, creating a plaza next to Robert Gordon University buildings, and reconfiguring the road to support a cycle path.
Councillors on the local authority capital programme committee have been urged to approve the first stage of the works, which would include footway widening and work on the small plaza in front of Aberdeen Art Gallery.
This is scheduled for completion early next year.
A report by Scott Davidson, city centre masterplan programme manager, said: "During 2016 and 2017, options for the public realm enhancement were developed and consultations were undertaken with key stakeholders.
"This resulted in extensive and positive dialogue with Robert Gordon's College (RGC), particularly in 2017.
"The first stage project will be developed, designed, costed and procured through an in-house team.
"This team will secure all necessary consents and will also manage the tendering for, appointment and supervision of contractors to undertake the work for completion in early 2019."
Funding of £550,000 would be required from the council's non-housing capital programme to implement the first stage of the works.
An application for external funding of £30,000 as a contribution to design costs will also be made.
Members of the capital programme committee will consider the report when they meet on Wednesday.
If they give their approval to implement the scheme, it would be referred to the strategic commissioning committee on June 7 for approval to proceed to tender.
After that, it would go to a further committee on June 19 for approval of the budget.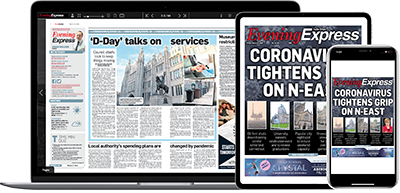 Help support quality local journalism … become a digital subscriber to the Evening Express
For as little as £5.99 a month you can access all of our content, including Premium articles.
Subscribe