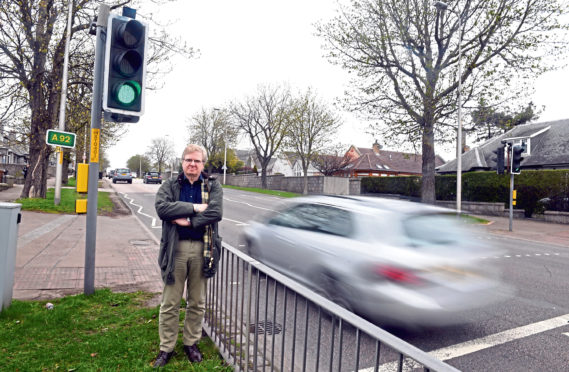 An Aberdeen councillor has slammed Transport Scotland over "repeated broken promises".
Airyhall, Broomhill and Garthdee councillor Ian Yuill has claimed the organisation has promised three times to install cantilever-type traffic lights at a crossing on South Anderson Drive – and has failed to deliver on each occasion.
The change would see new lights suspended over the road, a change Mr Yuill believes is needed to make them more visible to motorists.
But he believes Transport Scotland is not taking pedestrians' safety seriously.
He said: "This is a long-standing problem with drivers going through red lights at the pedestrian crossing on South Anderson Drive.
"There are regular near-misses and I am still urging Transport Scotland to put red light cameras there to catch drivers who are doing this.
"I was initially told that a cantilever would be installed by March 2016 to make the lights more visible.
"That didn't happen, and when I asked again I was told it would be March 2017.
"Then it became March of this year, and now that hasn't happened either.
"That suggests that Transport Scotland is either incompetent or is showing contempt for the safety of pedestrians using the crossing.
"Either way, it is a disgrace that they have said three times that this will happen, and three times they have failed to do so."
---
---
Mr Yuill admitted the work may be even less likely to take place as the road is no longer the responsibility of Transport Scotland, having been detrunked upon the completion of the AWPR.
A Transport Scotland spokesman insisted plans are still in place to install new lights.
He said: "We are currently working with Aberdeen City Council to identify a suitable location for a new lighting mast on South Anderson Drive in Aberdeen, following issues with the location of public utilities at the initial suggested site.
"A new draft design is currently being worked on and we remain committed to installing a new lighting mast at the earliest opportunity."
An Aberdeen City Council spokesperson said: "The road has been detrunked without the cantilever signal system being installed.
"Aberdeen City Council is currently seeking the costs of installing this signal gantry from Transport Scotland to enable the signals to be installed as originally agreed."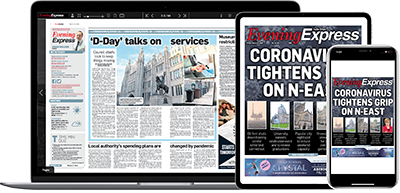 Help support quality local journalism … become a digital subscriber to the Evening Express
For as little as £5.99 a month you can access all of our content, including Premium articles.
Subscribe