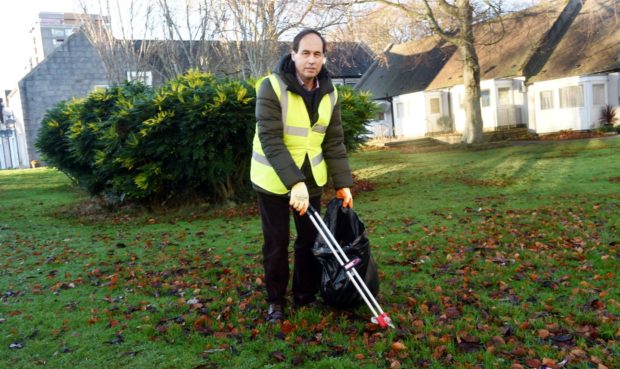 Aberdeen councillor Martin Greig has launched a one-man crusade to clean up his ward amid concerns over litter.
The councillor, who represents Hazlehead, Queen's Cross and Countesswells, decided to take matters into his own hands after receiving a number of complaints from residents about the amount of rubbish.
The Liberal Democrat councillor borrowed equipment from the local authority and has now set about sprucing up his ward.
Although he hopes others will help keep the area tidy, Mr Greig revealed his mission is very much a personal one.
Beginning his quest on Provost Graham Avenue in Hazlehead, he said: "There are various locations around the ward where I get complaints about littering. It's a genuine problem because people of all ages are unfortunately discarding rubbish without thinking about what it's going to do to the local environment.
"Council staff are doing their best to keep the area clean but unfortunately, many people are being irresponsible and dropping their waste.
"We have the council cleansing department who are doing a good job, but we produce so much rubbish that it is an ongoing struggle for them to contain and manage it."
Mr Greig hopes a bid to keep the west of the city clean will lead to an improved sense of community spirit.
He added: "It's good to try and help where there's a need. We all share a responsibility for our city and we should have pride in our streets and open spaces.
"Particularly during a time of crisis, this is an opportunity to foster a wider sense of community and our pride in our surroundings.
"What I'm doing is a small act in the grand scheme of things but it is important to try and help as much as you can.
"There are a lot of volunteer groups and there have been community clean-ups in various places.
"They take it upon themselves to help improve the area which is very welcome.
"However, this is very much a personal action and it is down to individuals to decide whether they want to do their bit.
"It's good to feel like you are giving something back, even though it is a very small-scale thing.
"It's something I hope has helped."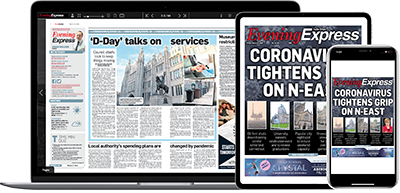 Help support quality local journalism … become a digital subscriber to the Evening Express
For as little as £5.99 a month you can access all of our content, including Premium articles.
Subscribe