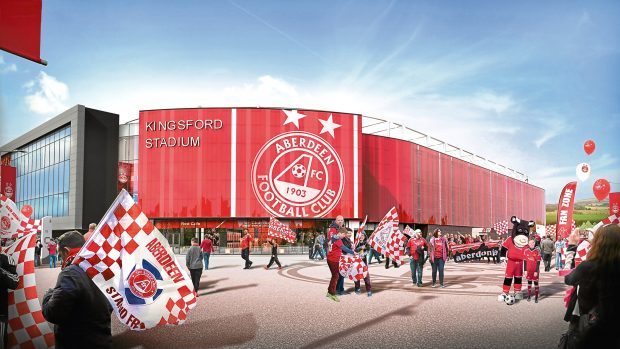 The decision on whether to approve controversial plans for the new stadium was deemed a "minefield" by a leading councillor.
Councillors debated the application for several hours at yesterday's meeting of all members at the Town House, before eventually backing the plans 32 votes to nine.
Councillor Alan Donnelly, who lodged a motion to support the plans, said he did sympathise with local residents in the area.
But added: "It's not the first time that greenbelt has been transferred or rezoned into residential use.
"I know that communities have been polarised over this whole process and my sympathies lie with them, as we've got people who are for and against.
"But I have to say that the argument from Westhill is about greenbelt and greenbelt is not sacrosanct.
"Westhill was former greenbelt but it expanded with housing and retail. We have to move forward economically as a city and a region in the North-east.
"You don't send signals out to business, people and sports facilities by not supporting the proposals that we have on the table."
Seconding the motion in support of the plans, Councillor John Cooke said the planning considerations were "complex and not straightforward", adding he could see "arguments on both sides".
But Cllr Cooke added the economic benefits outweighed any other concerns.
He said: "If we turn this down the signal we will be sending to potential inward investors to Aberdeen is they better take their money and jobs elsewhere.
"We will be saying to them this council can't cope with controversial planning applications.
"It's not just about inward investors. We have here a proposal that will allow Aberdeen to host international football and rugby matches.
"If we turn it down, the signal we will be sending to the outside world is not that we're a modern city with modern facilities, but that we're a wee hick town out in the middle of nowhere like somewhere north of the wall in Game of Thrones.
"That is not the impression we want to give the outside world."
Meanwhile, Councillor Marie Boulton urged members to reject the plans for the new stadium on the basis that it was contrary to a number of policies, including the greenbelt.
She instead called for the council to enter into a dialogue with AFC to find a new location.
Speaking before councillors, Cllr Boulton called the decision a "minefield" and said it was important that the council continues to listen to people from all sides of the debate.
She added: "I absolutely want to see AFC be successful. This is not about whether we want to see them be successful or not, but we have to be pragmatic and we have to help them establish the right places to build.
"But more importantly than that we have a vision for the city and the region and that was developed very carefully through a lot of evidence-based policies.
"For us to abandon them and I think that's a big mistake."
Cllr Boulton added that she "didn't accept" the argument that there are no alternative sites in the city to build the stadium.
She said: "I don't believe we've gone through the proper process."
Councillor Steve Delaney, who represents Kingswells, said the application was "particularly difficult".
He added the plans conflict with greenbelt policy and fail to satisfy planning criteria, including the council's Local Development Plan.
SNP group leader Stephen Flynn said he didn't believe it was a difficult decision.
He added: "I believe there's been a lot of comments put forward by individuals in Westhill and Kingswells and I understand where they are coming from.
"But this is a tremendous opportunity for our city to show that we want to be progressive, we want to be modern and we want to be forward thinking."
Cllr Flynn added the site was a former landfill site and was "hardly a country park".
He said: "No matter where we put this stadium, it's going to be difficult for someone. But in the grand scheme of things that difficulty is going to be minimal.
"We're talking about an infrequent game of football every so often and on the converse we have a wonderful facility being built in our city."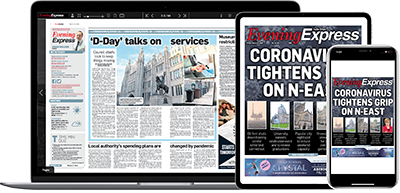 Help support quality local journalism … become a digital subscriber to the Evening Express
For as little as £5.99 a month you can access all of our content, including Premium articles.
Subscribe