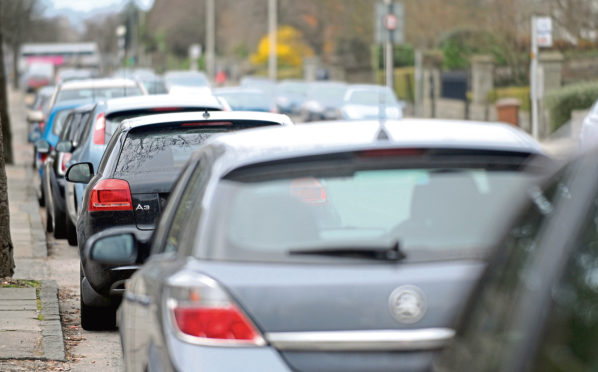 More than £1.2 million has been collected in parking fines in Aberdeen.
Throughout the 2017/18 financial year, a total of £1,233,458.60 was generated for Aberdeen City Council up until March 22 last year – adding up to more than 20,557 fines.
Money continued to be collected until the end of March from penalty charge notices (PCNs).
The new figures were released by the local authority in a freedom of information request.
The charges are handed out to anyone who parks in a controlled parking zone without a ticket, or has an expired ticket.
Council wardens also hand out the charges for vehicles parked on double yellow lines and for parking in a disabled bay without a permit.
A PCN costs £60, which is reduced to £30 if paid within 14 days. However, if a charge certificate issue is given due to a lack of payment, it will cost the driver £90.
The £1.2m collected in the past year is the lowest figure reported since 2013/14.
In 2016/17, £1,419,622.42 was raised, £1,262,144.01 in 2015/16, and £1,593,967.92 in 2014/15.
While £1,643,799.26 was collected in 2013/14.
An Aberdeen City Council spokeswoman said: "The surplus generated from parking fines is, like other additional revenue streams over and above central funding, allocated across the various departments and projects across the council."
---
---
Figures released by the local authority have shown that the road drivers are most likely to pick up a fine on is Cornhill Road.
The street is often used as an alternative parking spot when visiting Aberdeen Royal Infirmary. Marischal Street, in the city centre, took the second spot.
Others in the top 10 included Stirling Street, Little Belmont Street, Bon Accord Square, Schoolhill and Golden Square.
Last year alone, more than 10,273 appeals were lodged with the local authority.
Of those, 4,029 were subsequently cancelled.
The money will be used towards road management and transport projects, as well as others across the city.
Parking charges in Aberdeen have now risen since this year's council budget was passed.
Since Monday, on-street parking charges rose by 10% in the inner city centre and by up to 43% in off-street car parks.
Parking permits have also increased from £50 to £60 for a one-year permit for the first vehicle, and from £120 to £140 per year for a second car.
Fines are set by the Government and are fixed.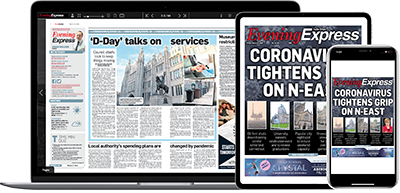 Help support quality local journalism … become a digital subscriber to the Evening Express
For as little as £5.99 a month you can access all of our content, including Premium articles.
Subscribe