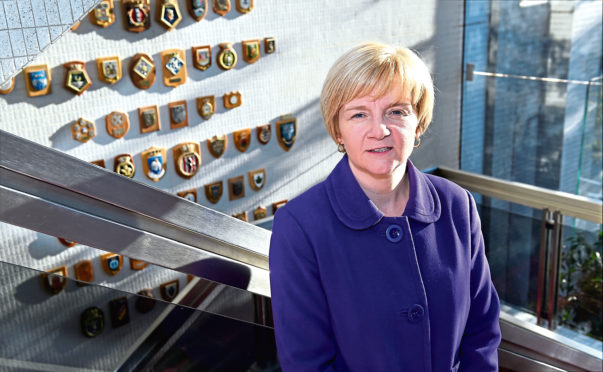 Aberdeen council leaders have chosen not to send out letters to teachers across the city over an ongoing pay wrangle.
The Scottish Government and COSLA, the body which represents local authorities, have asked councils to issue a letter to all teachers who are currently in dispute regarding their pay offer.
But Aberdeen City Council co-leader Jenny Laing said to do so could be seen to "undermine and interfere" with the ongoing trade union ballot.
The Educational Institute of Scotland (EIS) has condemned the letter, saying that the 3% pay offer is outlined in a "misleading" way.
Ms Laing said: "We have received a letter from the EIS expressing their complete opposition to the letter from COSLA/Scottish Government, given there is a full consultation taking place on the terms of the final offer from COSLA.
"After deliberation, the administration has agreed it would not be in Aberdeen City Council's interest to write to all teachers as the letter could be seen to both undermine and interfere with a trade union ballot which has already commenced.
"Aberdeen City Council must adhere to the principles and values of the Fair Work Convention, and as such, we have every faith in the trade unions, COSLA and the Scottish Government in reaching an agreement on pay that is fair and equitable to both the employee and the employer."
---
---
SNP group leader Stephen Flynn brought forward an urgent motion for the issue to be discussed at a meeting of the council's education committee yesterday but this was refused by convener John Wheeler who said it would "breach legislation".
Last week councillors heard if a 10% pay award was granted this would leave the council with a £7m deficit, with Mr Flynn adding he was "absolutely astounded" to be told the issue couldn't be discussed.
He said: "At present, this is the most immediate financial issue facing the local authority, yet councillors have been prevented by the administration from even discussing the letter.
"It seems utterly farcical that we have teachers who live in the city, but work in Aberdeenshire, who will have received this letter when teachers who live and work in Aberdeen have not.
"I'm incredibly disappointed in the process and decision-making of Aberdeen City Council."
A Scottish Government spokesman said: "The Deputy First Minister met with EIS last week where constructive and courteous discussions were had regarding the pay campaign.
"The Scottish Government intends to continue this positive dialogue throughout the process.
"The Scottish Government has worked with COSLA to put in place the best pay deal in the UK for 2018-19 and our joint letter accurately explains the component parts so that teachers have a full understanding of the proposals on the table."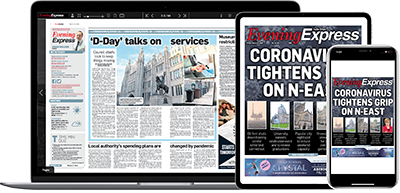 Help support quality local journalism … become a digital subscriber to the Evening Express
For as little as £5.99 a month you can access all of our content, including Premium articles.
Subscribe