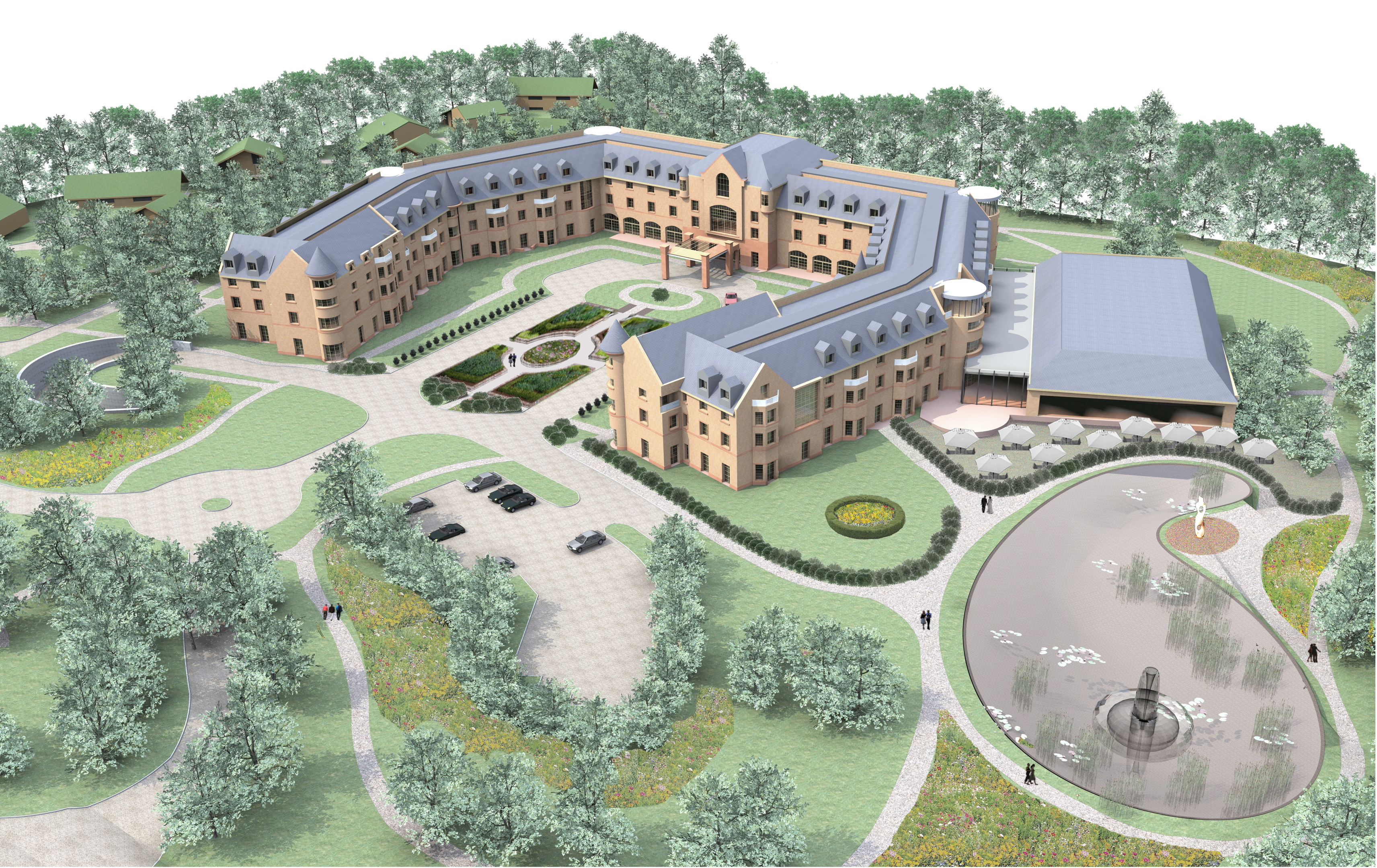 A FIVE-STAR country club was today given the go ahead for a popular park.
Aberdeen City Council backed the £40 million 200-bedroom hotel proposal for Hazlehead.
City-based developer Carlton Rock, led by Alan Massie, also plans to build a new equestrian centre at Hayfield Riding School.
In a report, council officers said the pros of building on Green Belt outweighed the cons.
Planning boss Dr Margaret Bochel said: "There would be benefits to the proposal in terms of economic development – visitor spending and jobs, as well as benefits for tourism, including in terms of enhancement of recreational facilities."
Councillors agreed a "willingness to approve" the application, which will have to be referred to Scottish Ministers because Green Belt is protected under planning policy.
Scottish Ministers will have 28 days to decide to if they need to take a view on the plan, which has 34 conditions attached to approval.
Officers said the proposal would not significantly impact on the Green Belt.
However, they also stressed that approval should not establish the principle of development of the site for any other use whatsoever.
The application attracted 19 letters of objection, which included concerns about traffic.
Conditions attached to permission in principle include contributions to upgrade the park and its roads.
To help "spread" traffic, access to Hazledene Road from Countesswells could be re-opened for service vehicles.
The hotel, which would have 300 parking spaces, would be built in fields next to Hazledene Road.
Carlton Rock said the development – scheduled to open in 2018 – could create more than 300 jobs and pump more than £10m into the local economy every year.
The firm predicts the leisure complex could rival Gleneagles in Perthshire, which hosted the Ryder Cup golf tournament and the G8 summit for world leaders.