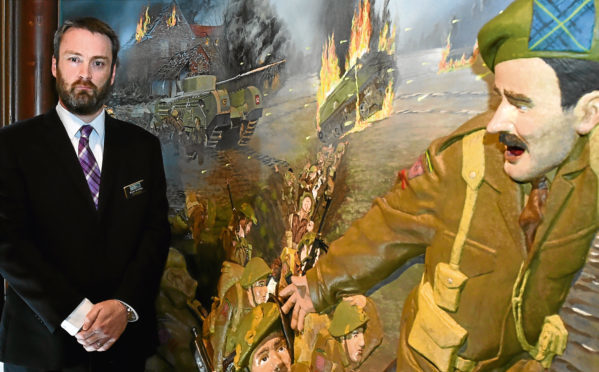 Aberdeen council has agreed to provide £20,000 to support a military museum facing closure.
In May, the Gordon Highlanders Museum launched a fundraising drive in an effort to raise £300,000 in three years and save the attraction.
Councillors unanimously agreed on Tuesday to give the museum a total of £20,000, which will help deliver its educational programme to school pupils from across the city.
A total of £151,000 has so far been raised towards the £300,000 target.
SNP councillor John Cooke, whose grandfather Peter Cooke served in the regiment, has led the call for the local authority to stump up the cash.
He said: "I'm delighted that the council got behind it and delighted it got cross-party support.
"Why I think it should receive funding is three-fold.
"Firstly because of the historic links between the city and the regiment.
"There's a lot of people here in Aberdeen and Aberdeenshire who have got some kind of family connection with the regiment."
Cllr Cooke added that around 50 schools a year visit the museum as part of their educational programme.
He said: "That was one of the things particularly at risk and that would have been a dreadful shame to lose.
"The educational aspect is a vital part of what the museum contributes.
"Thirdly, we talk about needing to develop Aberdeen as a leisure tourism destination.
"The museum is one of the jewels in the crown of the city and this is about making sure that it continues not just to be viable and sustainable but actually improve things."
The attraction has been hit hard by the city's oil and gas downturn and, despite enjoying growing visitor numbers, has experienced a drastic cut in the number of corporate events with bookings for conferences, training days and dinners falling by nearly 60% in the past three years.
The ruling Conservative, Labour and Independent administration included the funding within their budget, as did the opposition SNP and Liberal Democrat groups.
Bryan Snelling, chief executive of the museum, said: "We're extremely pleased with the city council support and the funding that we have been awarded. We have been working closely with officers and councillors to get to this point.
"It's very nice to see cross-party support with all three budgets committing money to the museum."
Mr Snelling added that the council's funding would be directly used to develop and support the museum's education programme.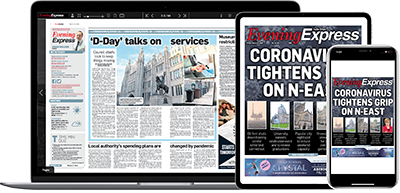 Help support quality local journalism … become a digital subscriber to the Evening Express
For as little as £5.99 a month you can access all of our content, including Premium articles.
Subscribe