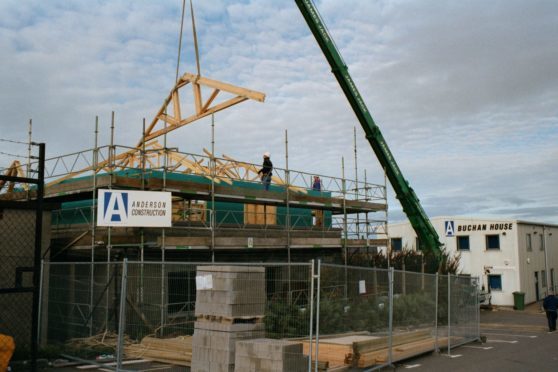 A construction firm based in Aberdeen has failed, making all its 19 staff redundant.
Anderson Construction (Aberdeen) Limited, based in Quarry Road, Northfield, has been placed in provisional liquidation and a provisional liquidator has been appointed.
The provisional liquidator Gordon MacLure said: "Anderson Construction (Aberdeen) is a long-established business having traded for nearly 25 years, and which at one stage employed 35 people.
"In common with many building contractors in the north-east of Scotland in recent years, the business has suffered from reduced margins and cashflow difficulties.
"In addition, managing director, Kenny Anderson, was recently diagnosed with cancer, and we offer him our best wishes for a successful outcome as he begins long-term treatment.
"With these factors considered, the directors concluded that it was not sustainable for the company to continue trading and regretfully took the decision that the company should be wound up.
"Our immediate focus is on the employees of the company, and we will liaise with government agencies including PACE, to ensure these employees receive all possible support at this difficult time."