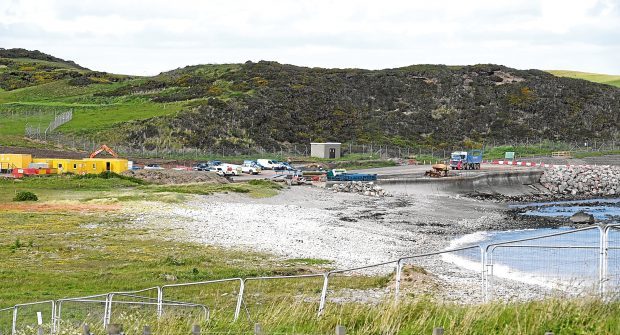 Concerns have been raised children are accessing the construction site of a major harbour development.
Work is currently ongoing to create the north breakwater as part of the £375 million expansion to the Bay of Nigg, near Torry.
Spanish contractor Dragados is building the extension as part of the Aberdeen Harbour Board project.
But concerns were raised at the recent meeting between representatives of Dragados and Torry Community Council.
Lynn Thomson, a member of the group, said Dragados had told them children had been seen on the site.
She said: "Members of community council meet with the contractor on a monthly basis to hear updates as part of a sub group.
"We heard from them that people have been accessing the site and they wanted to highlight that the building site is a potentially dangerous place.
"It's been said by Dragados that children have been spotted going onto the site.
"No matter how people feel about the development, no one wants to see a child get hurt.
"Children shouldn't be accessing the site as it is filled with heavy machinery and there is a real risk of someone getting injured."
A section of Greyhope Road will be closed for three years to allow for the building of the harbour expansion.
The area is popular with tourists, cyclists and walkers, including many who visit the Torry Battery and Dolphinwatch which takes place there.
Aberdeen City Council unanimously approved a raft of new works around the bay, including road and drainage works, the creation of compound areas and the installation of cycle lanes and footpaths last month.
Councillor Alan Donnelly, who represents the area, said: "It is up to the contractor to deal with any potential security risks and dangers to the public. I understand that it is a viewing area but, while the harbour is being built, adults and children shouldn't be going into the site. If this is happening I would say that there might need to be more security employed on the site potentially in the evening."
An Aberdeen Harbour Board spokeswoman said: "We strongly encourage all members of the public to adhere to the construction site boundaries at all times."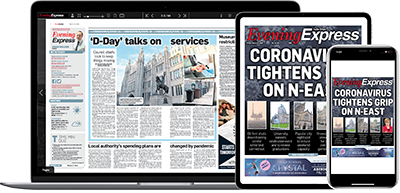 Help support quality local journalism … become a digital subscriber to the Evening Express
For as little as £5.99 a month you can access all of our content, including Premium articles.
Subscribe