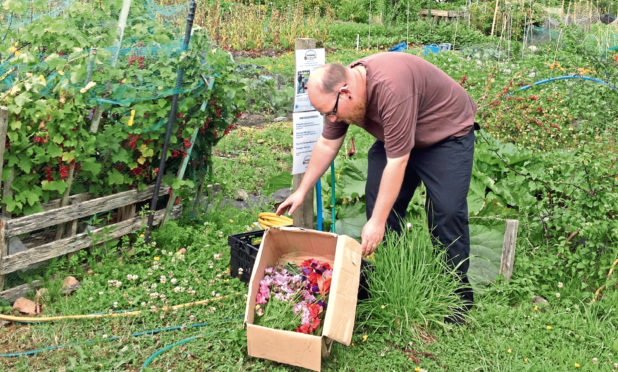 A new Aberdeen community greengrocer could be started by keen gardeners and allotment holders.
The Allotment Market Stall (Tams), which already hosts two stalls in Duthie and Seaton Parks, has launched a survey to gauge interest in the opening of a greengrocer, which would have produce grown locally for sale.
From July to October, Tams hosts its stalls on Friday and Saturdays in the two parks.
Established in 2012, it sells excess seasonal fresh and allotment-grown fruit and vegetables in Aberdeen, with the aim of reducing waste and food miles and helping to improve the environment.
It is thought the community greengrocer would be situated in Rosemount, as there is already a thriving number of independent stores and cafes in the area.
Cath Pillie, one of the organisers at Tams, said: "What we do is we sell the excess fruit and vegetables from allotments.
"It would be really good if we could get local fruit and vegetables.
"There isn't a dedicated greengrocer, so we thought we would try to do something about that and see if it's something that people wanted."
Organisers have been asking people who visit the stalls whether it is something they would like to see – and have received positive feedback so far.
The survey asks whether residents live in the Rosemount area and if they buy their food there.
It goes on to ask what members of the public would like to buy more of in general, including options such as a good variety of fruit and vegetables, whole foods such as nuts, pulses and grains, locally-made preserves, gluten-free bread and vegan foods.
It also asks how often residents shop for food and the times they were most likely to go to the store.
Cath added: "So far we have had more than 200 forms filled in and the majority of people think it's a great idea.
"We want to continue it to see what people think.
"There did used to be a greengrocer there, but it's been gone for a long time now.
"There's been a resurgence in people wanting fresh and locally-grown fruit and vegetables lately."
---
---
Cath added that many people are also now vegetarian and vegan, which makes it the ideal time to look at opening the greengrocer.
It would be run entirely by the community, with a number of staff and volunteers.
She said: "There's a similar place in Edinburgh called Dig In and it does really well.
"We've been in contact with them, they've been really helpful."
Tams is in place in Seaton Park every Friday between 10am and 1pm.
It also visits the David Welch Winter Gardens in Duthie Park from 9.30am until 1pm on a Friday and again on Saturdays from 11am until 1pm.
People are welcome to apply to become a volunteer for Tams, which involves visiting allotments and social enterprise and charity CFINE as a produce collector, or manning the stall.
This year, 51 volunteers have worked with Tams.
To take part in the survey, visitsurveymonkey.co.uk/r/WN3NYNM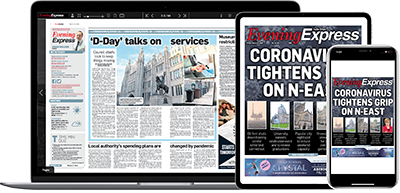 Help support quality local journalism … become a digital subscriber to the Evening Express
For as little as £5.99 a month you can access all of our content, including Premium articles.
Subscribe