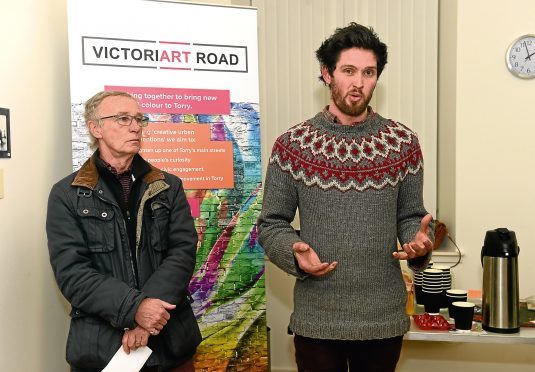 A community art project has showcased the fruits of its talents at a special exhibition.
Torry's VictoriArt Road hosted a pop-up art display at 40 Victoria Road after seven weeks of workshops.
The community was invited along to see the works created by residents across the city.
Kevin Morris, a ceramic technician and tutor for the seven weeks, said: "People of different skill levels came out to participate and I'm very proud to see what they managed to produce.
"A lot of the art pieces are representative of the artist's heritage and history.
"I worked a lot with ceramics and touched into my heritage.
"My grandfather was a fisherman and I never knew him. By being able to dedicate a project to him by creating these ceramic fish I feel like I know him a little better.
"It was really nice to see the different histories and backgrounds of people all around Torry and translating that into their art."
Councillor Catriona Mackenzie, who represents the Torry and Ferryhill ward, was present at the event last night and called it a "surreal experience".
She said: "It is a great way to showcase how successful the VictoriArt workshops has been and how talented the people in the city are. I hope this encourages more people in Torry to engage with Victoria Road and get the fuel going with this great project."
Recently, VictoriArt applied for permission to transform five derelict walls and spaces on Victoria Road.
As part of the plans, 12 new murals will fill the spaces ahead of next year's NuArt Festival.
A total of five artists have been commissioned for the project to apply their designs to walls and shopfronts – such as the former Bank of Scotland and a wall opposite Tullos Primary School.
Karen Cardno, a volunteer development worker for VictoriArt, said: "The project came about when a group of people from Torry went on one of the NuArt walking tours in the summer.
"They could see first-hand how street art was able to engage with people in a positive way.
"An application for funding was successful from Awards for All Scotland and a steering group made up of Torry residents, local artists and volunteers has since selected a number of artists to create various types of street art on Victoria Road.
"It has been a really positive process so far and there is also a happy buzz with our meetings.
"The guys from NuArt have been really helpful with giving us advice about what briefs work for public spaces and they continue to take an interest."
Cllr Mackenzie added: "VictoriArt is an absolute credit to the amazing individuals who have come together to celebrate and showcase the community of Torry."
One of the artists Stuart Allan previously participated in the Painted Doors and Friends of Anchor 20for20 projects, and has also painted a mural at craft beer giant BrewDog's base in Ohio.
He will be joined by Justin Lawrie and an artist known only as Ugly People, who want to create an art trail the length of the street, with stickers as a reward.
The initiative was thought up by Torry residents and has been supported by artists, activists and community workers at Aberdeen City Council.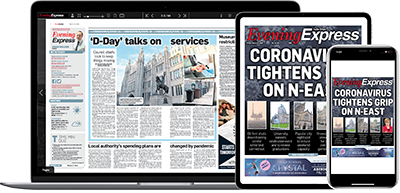 Help support quality local journalism … become a digital subscriber to the Evening Express
For as little as £5.99 a month you can access all of our content, including Premium articles.
Subscribe