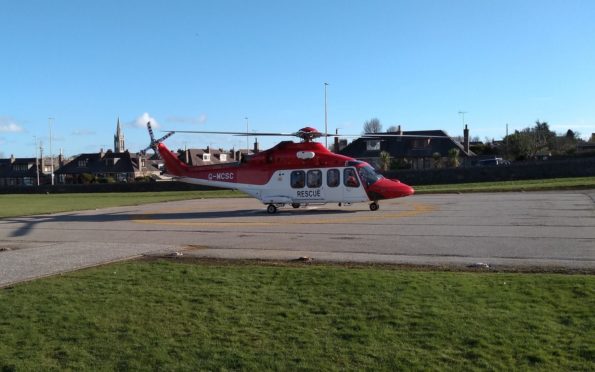 An Aberdeen coastguard helicopter was called out twice to assist with offshore medical incidents.
The Bond 1 helicopter was called to attend two incidents, just over 100 nautical miles away from the city.
The first incident was reported at 8.40am, where a 38-year-old man was taken to hospital.
A Coastguard spokesman said: "Rescue helicopter Bond 1 flew a 38-year-old man from an offshore installation around 130 miles east of Aberdeen.
"He was taken to Aberdeen Royal Infirmary and met by the Aberdeen Coastguard Rescue Team and the Scottish Ambulance Service."
The second trip for Bond 1 was at 12.30pm, where a member of crew was airlifted after a cardiac arrest.
The spokesman added: "That was 110 nautical miles north-east of Aberdeen. The Aberdeen Coastguard Rescue Team and Scottish Ambulance Service was again in attendance."
The city coastguard team also met Rescue helicopter 951 from Inverness, which transported a casualty involved in an avalanche in Glen Coe.
A statement by the team said: "The team checked the landing site and assisted in the transfer of the casualty to the waiting ambulance."